⁠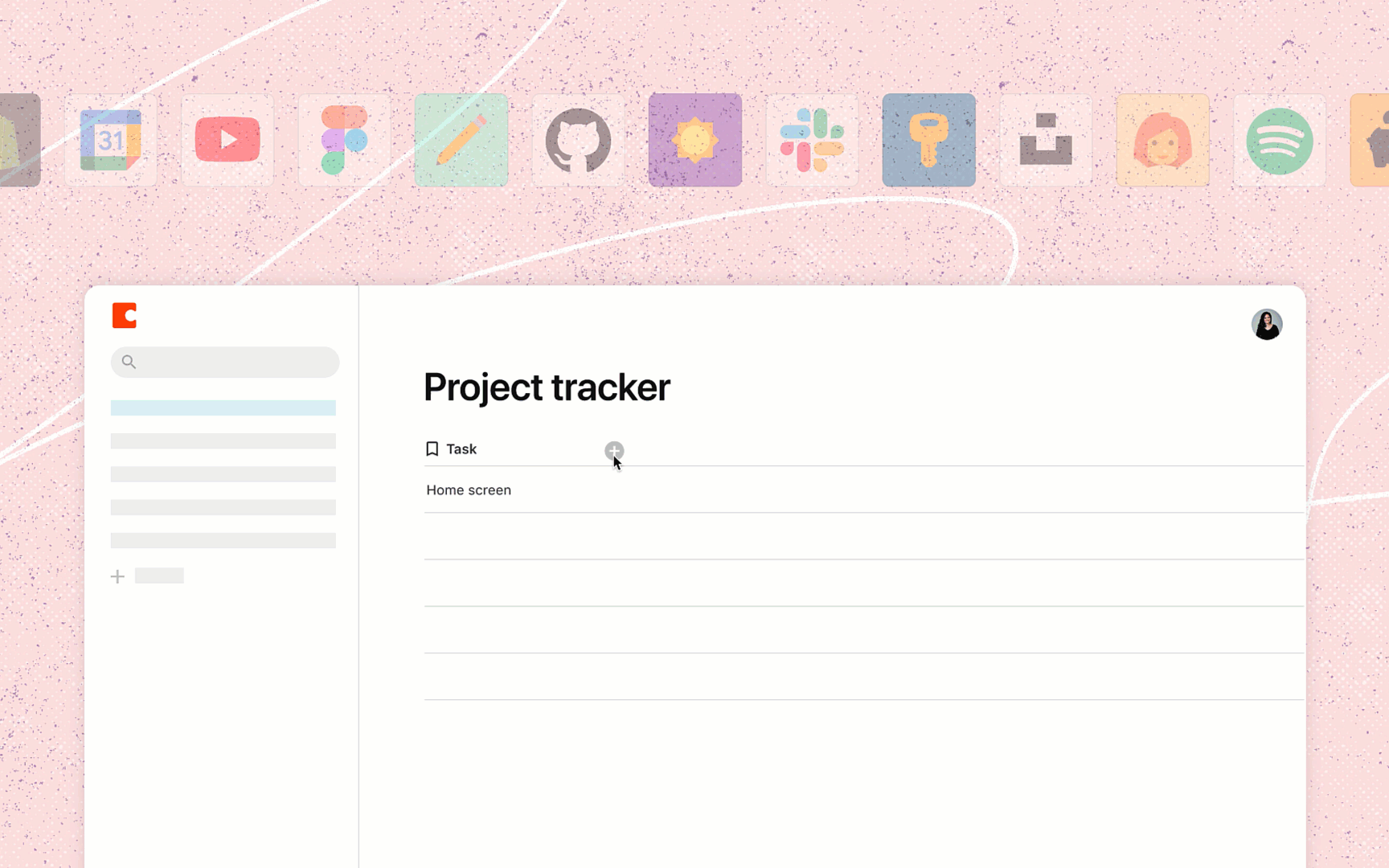 ⁠
⁠
Coda is the doc that brings everything from your team's scattered toolkit together. And Packs are the perfect power-ups, extensions that perfect how your doc looks, works, and integrates. For example:
Give comprehensive context to your product brief with data from the Jira and Asana Packs.
Drive collaboration in a centralized team hub with the Salesforce and Figma Packs.
Automate status updates from your project tracker with the Gmail and Slack Packs.
Packs broaden the scope of what work looks like for your team. And the biggest challenge is deciding which Pack to use first.
Find the right Packs for your team.
No need to reinvent the wheel. We have a Gallery of Packs to help your work feel less like work.
Update your account records in the click of a button.
Sync in Jira Cloud issues and push updates from your doc.
Share designs in your doc with image previews and more.
Add context to your workflow with updates from Asana boards.
Send chats, create posts, add teammates to a channel, and more.
Bring your inbox and calendar into Coda to send emails from a doc.
Summon customer conversations with a formula.
Send updates and reminders directly from your doc.
Manage your books where you manage your business.
⁠
With some creativity and a tiny bit of JavaScript, you can build your own Coda building blocks in the Pack Studio. We've seen makers create Packs that do everything from integrate Hubspot contacts into a CRM table to generate memes from meeting notes.
⁠
⁠
⁠
"Our teams already know and love Coda, so building a Pack for our internal teams meant we didn't have to learn another tool. With our Pack, the team can automate outreach and personalize their dashboard in one place." - Elise Perez y Landazuri, Growth Engineering at Plato