Building out a table can feel like painting a room. You start full of energy, but that enthusiasm fades with each step toward your goal, whether that be adding data or covering those roller marks. Until you discover the magic of the new duplicate column feature—the equivalent of one-coat paint. And it comes in two finishes: one that gives you an exact copy and one that gives you an empty column with settings still applied.
⁠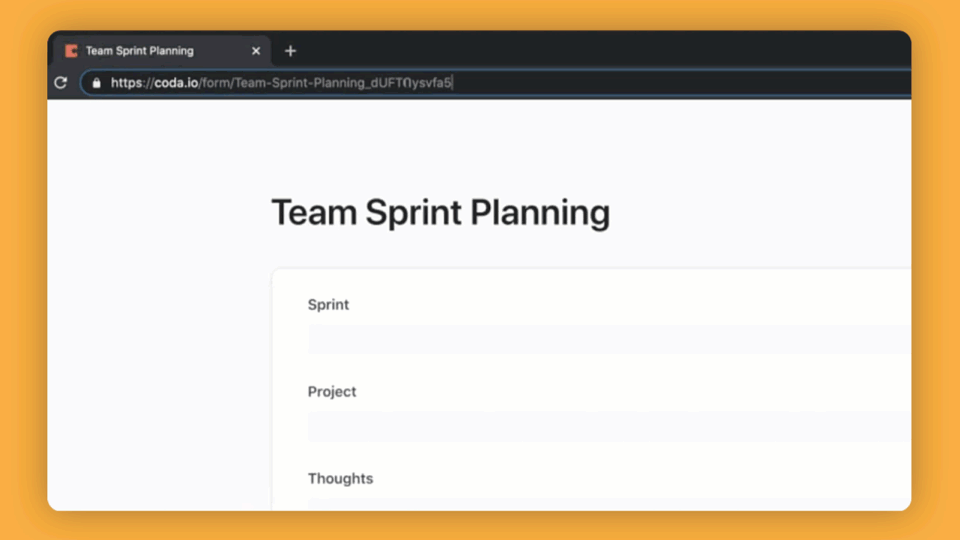 ⁠
⁠
Forms, with less friction.
If you want to increase your survey's completion rate, try making them feel like less work. Give respondents a head start by customizing your form's URL to
. Collect source information in a hidden column, populate a project name, or indicate a specific campaign. Set the parameters to get the information you need.
⁠
⁠
⁠
We just added some shine to our Google Chrome extension. If you have the extension installed, typing
Coda
and a space or tab
, free from the noise of outside results. Now you can find your project brief without accidentally landing on the definition of briefly, an ad for a briefcase, or a briefing on whether King Kong will best Godzilla! Install the extension
.
⁠
⁠
⁠
The OKR Starter Kit is here.
Planning season is here, along with
to help you avoid the goal-setting slog. Whether you're looking to adopt the classic John Doerr model or interested in finding your own unique spin, these lightweight tools will assist you through
, tracking, and scoring.
🏃
. We don't mind telling you for the nth time. Don't be the last to RSVP for our first webinar on these data-slicing formulas.
🆕 Speaking of webinars, RSVP, browse past webinars, and even suggest new topics in our brand new Coda
!
We do love bending websites to our will without code.
from MIT PhD student Geoffrey Litt.