✈️ Travel planning docs! I find researching locations and creating itineraries + maps relaxing so I do it while watching TV.
Dinner reservations at exclusive restaurants or food experiences
I've had my chai or matcha (I don't drink coffee anymore)
We have a face to face meeting followed by debrief at a Neapolitan pizza place
I'm always excited to share:
TV recommendations based on someone's watch history, mood, or attention span
This year, I want to discover:
How to best optimize my points credit cards (AMEX Plat + CSR hive rise up!)
How to buy a house without getting swindled in the current market
My favorite Coda building block:
Simple voting is how I've gotten most of my friends to use Coda.
⁠
Show and sort by vote count
My favorite published doc:
Evan's GoT Death Pool is great because the format can be used for a lot of buzzworthy TV moments. Who is the murderer on Mare of Easttown? Who gets killed on White Lotus? Who will get kicked off The Bachelor?
GIF that describes my process:
⁠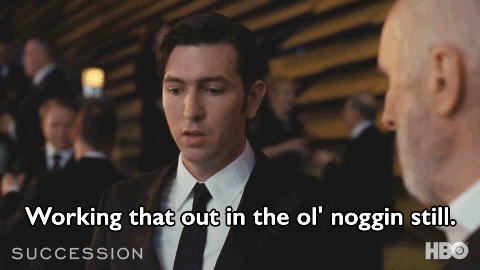 ⁠
⁠