Birdies on the golf course!
We over-communicate on the status of a project or assignment (task tables for the win!)
I'm always excited to share:
Stories about life outside of work
Customer wins & Customer friction
My favorite Coda building block:
Automations! No longer do I need to re-create the same recurring tasks each week. Automation does it for me!
⁠
⁠
⁠
My favorite published doc:
Any doc that makes a meeting more effective, efficient, and enjoyable for those attending. The Meeting Starter Kit - specifically the
- is a great place to start!
GIF that describes my process:
⁠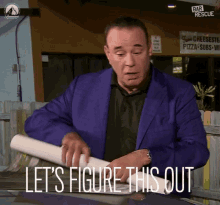 ⁠
⁠