My dog tired by taking him on Runs 🐶 🏃
People say "yes and" instead of "no but"
I have had my morning coffee
Talking face-to-face versus over slack
I'm always excited to share:
Trash talk about college football
What bands I'm listening to
A cute photo of my dog Frank! Fine here's one now:
⁠
⁠
This year, I want to discover:
How to positively impact as many Coda customers as possible
My favorite Coda building block:
Scales
-
- and how you can customize them:
,
or
.
Making docs fun and interaction can really go a long way!
My favorite published doc:
I used to work in product, and this would have solved so many problems!
GIF that describes my process:
⁠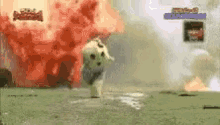 ⁠
⁠
j.k. but that gif does make me laugh