Why do we brainstorm?
This is the question I've asked tens of colleagues and the talented people I've met along the way around the world. Most people seem to believe that the main purpose of brainstorming is to solve problems, get feedback, and discover new perspectives.
But then something strange happens. When I ask the same people
"How was YOUR last brainstorming session?"
their faces change and I get a whole different set of answers. They use words like frustrating, exhausting, ineffective, and confusing. Some have positive things to say, but the vast majority are clearly uninspired.
This got my attention. When it comes to solving problems through brainstorming, or really in any kind of meeting, there seems to be a huge gap between what we need and what we get.
Many methodologies have been designed to help teams come up with solutions. Yet the problem with the majority of these tools is perspective: The focus is to generate solutions, not master problems.
Generating solutions makes us feel busy. Busy makes us feel useful. A room filled with sketches and Post-its gives the illusion of progress and forward-thinking. Yet it is exactly this kind of environment that can lead to an endless list of possibilities and opinions.
If you have ever participated in a meeting like this, you understand the difference between random thinking vs. structured process. This gap can become a critical factor for the success of a product—and even the future of entire companies.
But there's a better path: one that leads to precision and impact. I'm about to guide you through a solid and proven framework that uncovers effective solutions faster than ever before.
I call it Problem Hacking® and it is designed to help you quickly analyze problems to hone in on the best course of action. After learning the pages to come, you will be able to tackle any problem systematically and stimulate clarity, collaboration, and creativity that sets you up for success.
The key to Problem Hacking is a shift of perspective
We are taught to believe that solutions are external to the problems we encounter. They're not. The key to effective solutions starts INSIDE the problem. In other words, the more you gain in-depth understanding of the problem the more effective solutions you will discover.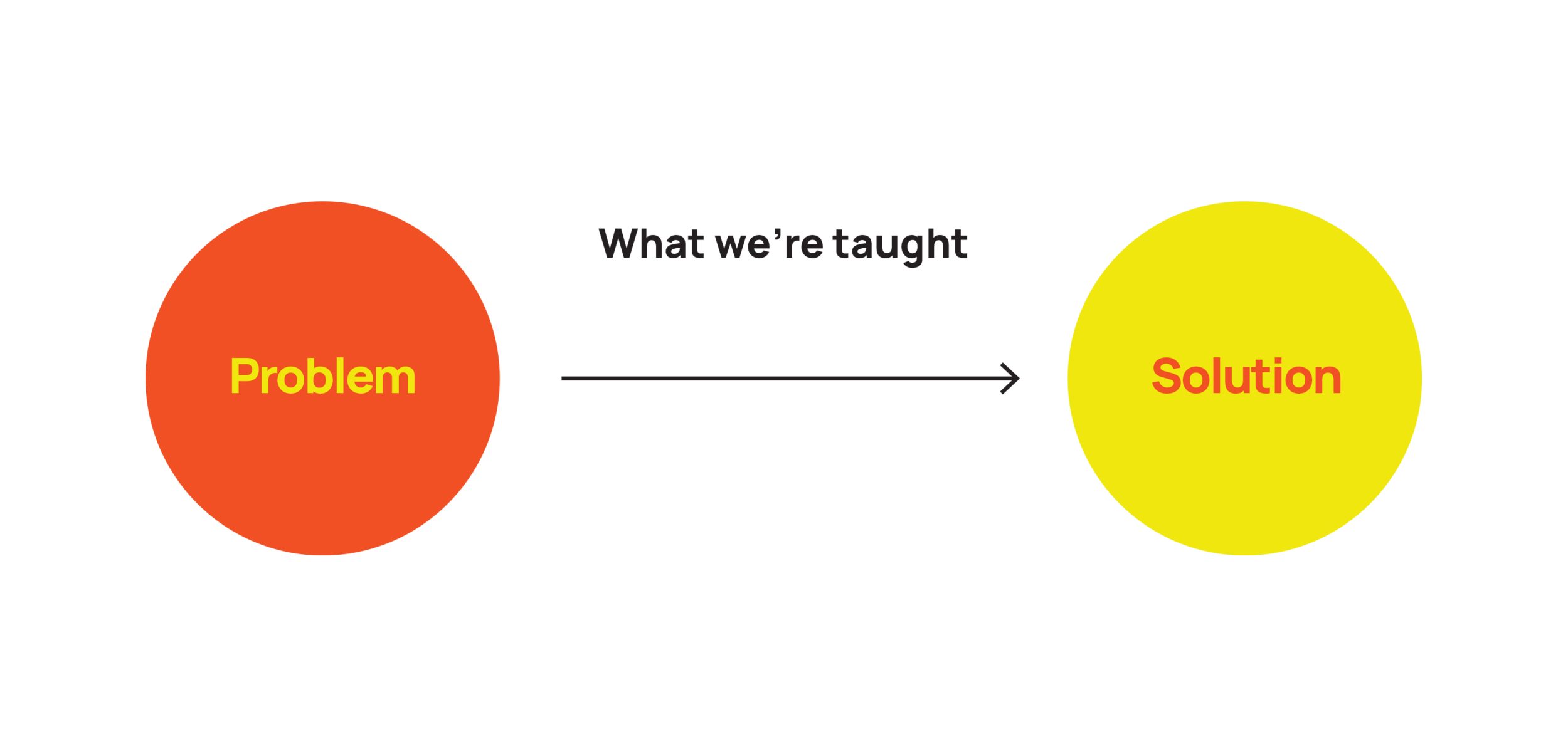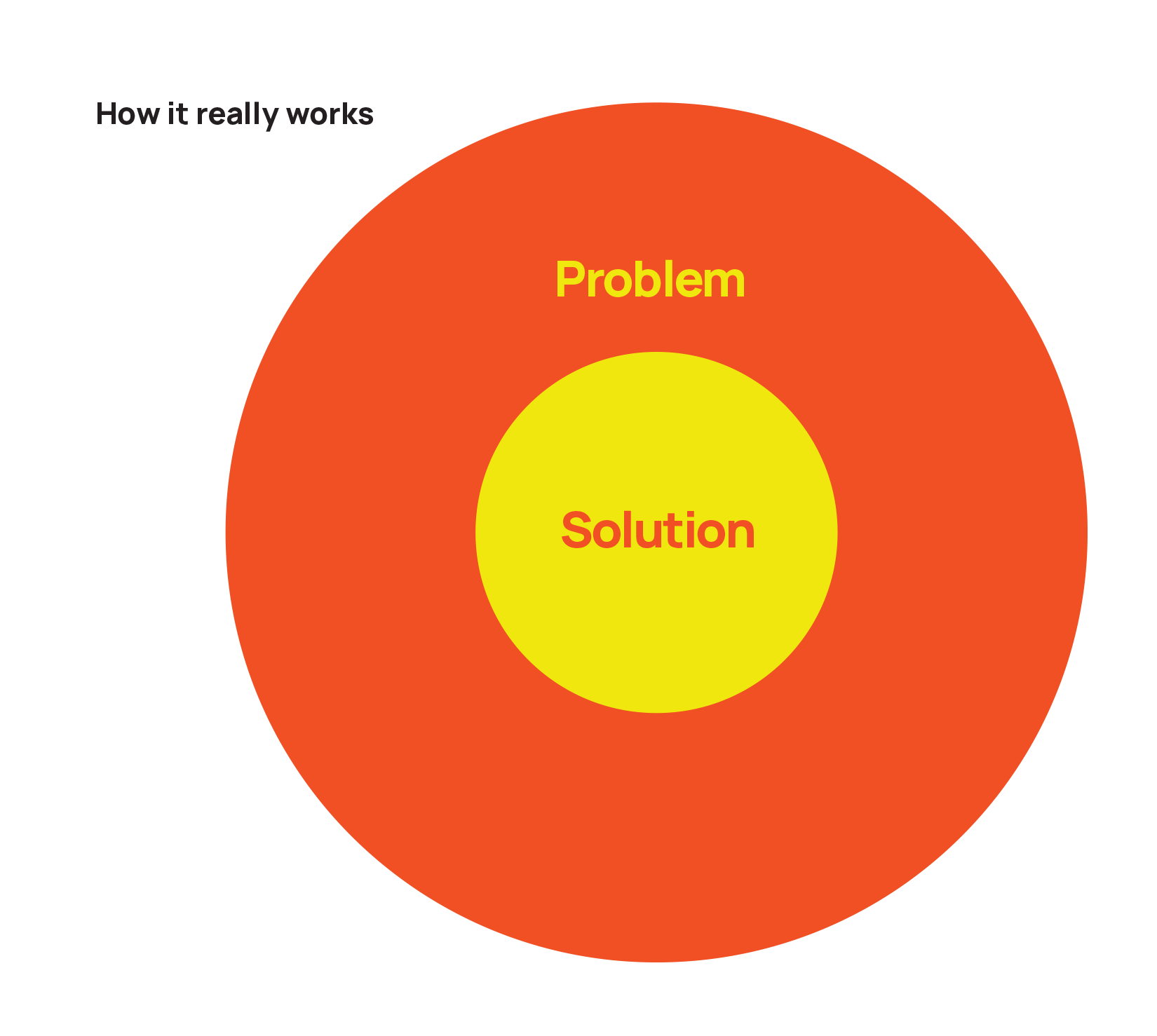 Let me teach you how to love problems. How to live and breathe them. Once you truly understand your problem, the perfect solutions will present themselves. Like magic.
If there's one thing to take from this guide, I hope it's this: Effective problem solving is more about analyzing problems than generating solutions.
The best part about Problem Hacking is that I have stress-tested the process for you. Actually, it has been proven, successful entrepreneurs and inventors have done it for years.
👉 Next up: