XKCD is a very popular comic with an official API, so I made a pack for it. Here is an example of it in action.
The web comic is updated three times a week, in fact there are
in all!
Using this pack you can look up a specific comic:
⁠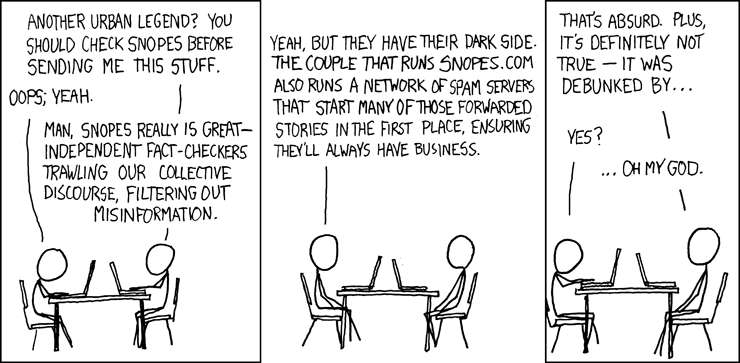 ⁠
⁠
⁠
The MythBusters are even more sinister.
⁠
⁠
You can also create a table that contains a range of comics between two ids.
You can evade blue shells in Double Dash, but it is deep magic.
'I don't know, why is your beret staying on your head?' 'Staples.'
Neal Stephenson thinks it's cute to name his labels 'dengo'
Life is too short for man pages, but occasionally much too short without them.
You can search it if you want, but you may want to skip the memories of your mom.
I've seen advertisers put their URLs on chalkboards, encircled with a DNE. They went unerased for months. If you see this, feel free to replace the URL with xkcd.com.
There are no rows in this table
⁠