Boat chase is an escape room exercise we did at Coda this March. The game was a lot of fun and I decided to recreate a doc version of this in Coda.
What you can do in this game
Solve puzzle by placing boats on the board. Go to
⁠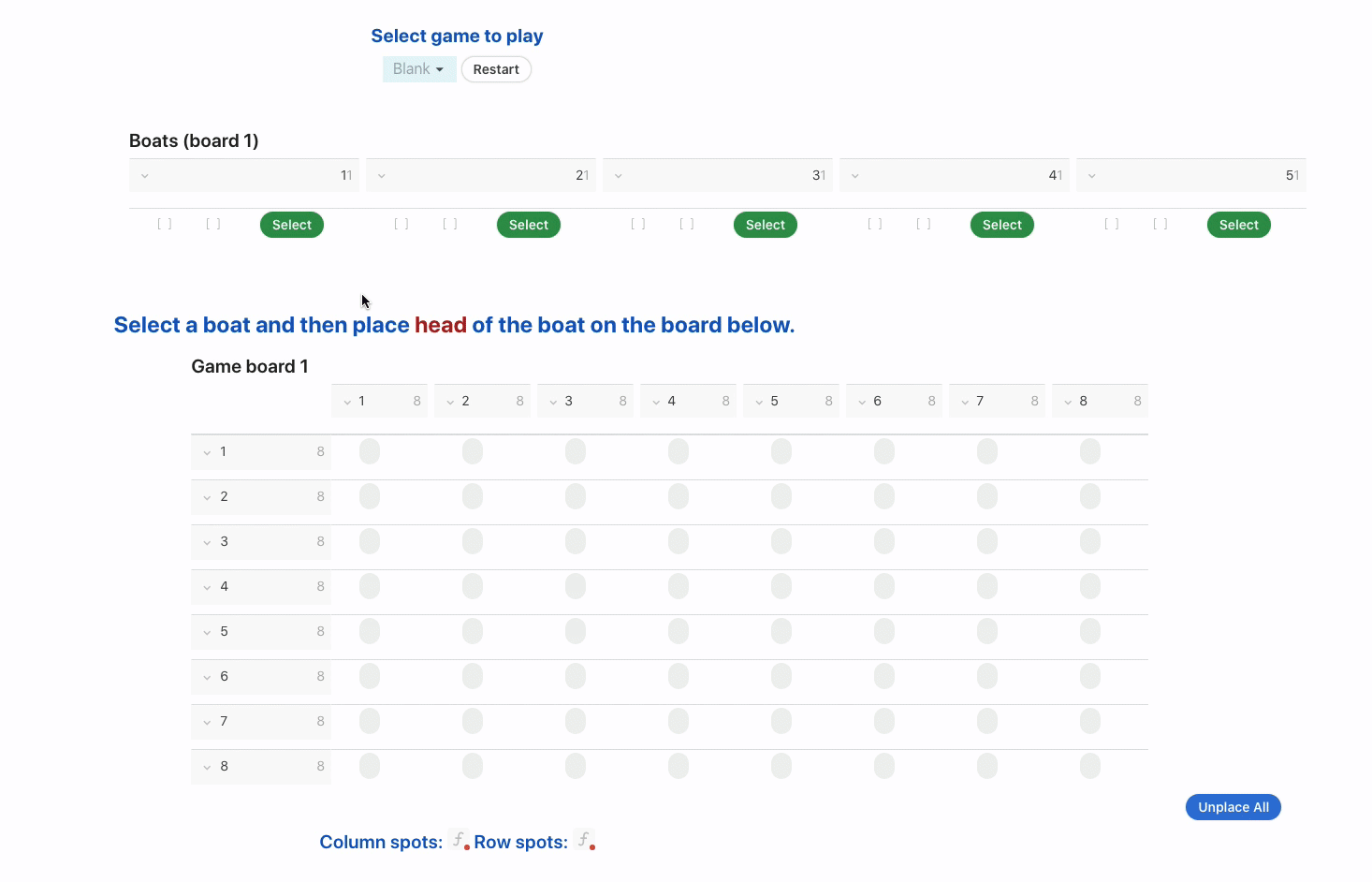 ⁠
⁠
Be sure to cover lowercase letters (highlighted) and check the column and row spots match boats placed on the board (check out the example below)
⁠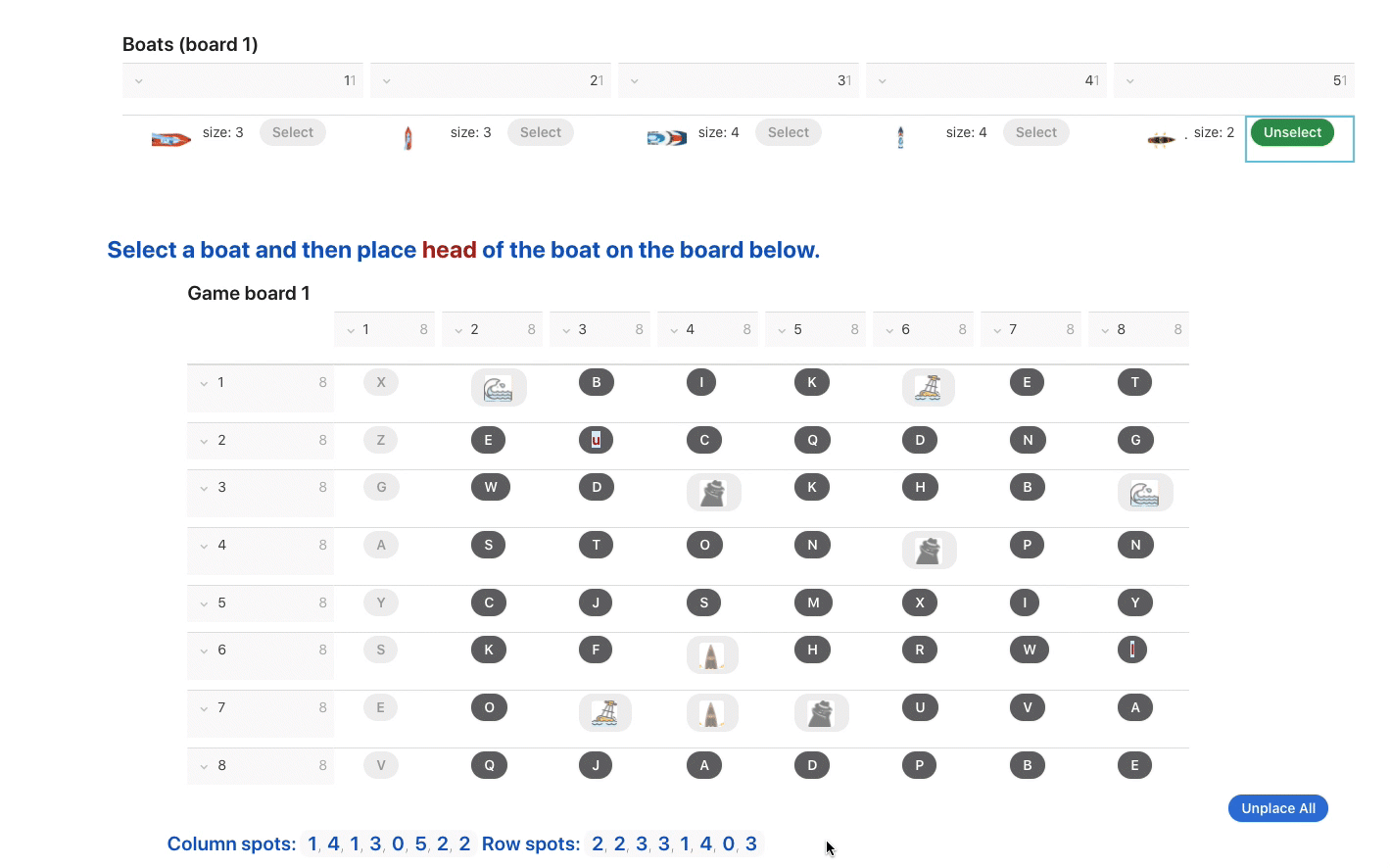 ⁠
⁠
Enter the correct answer to win
⁠

⁠
⁠
Add your very own boat chase game and share with others! Follow instructions on
⁠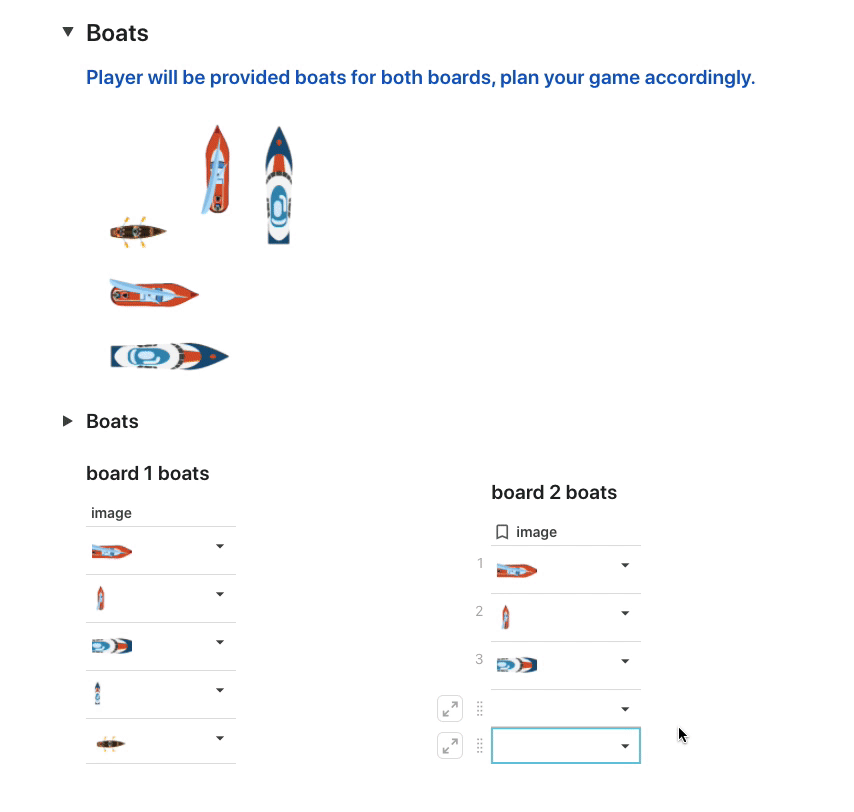 ⁠
⁠
⁠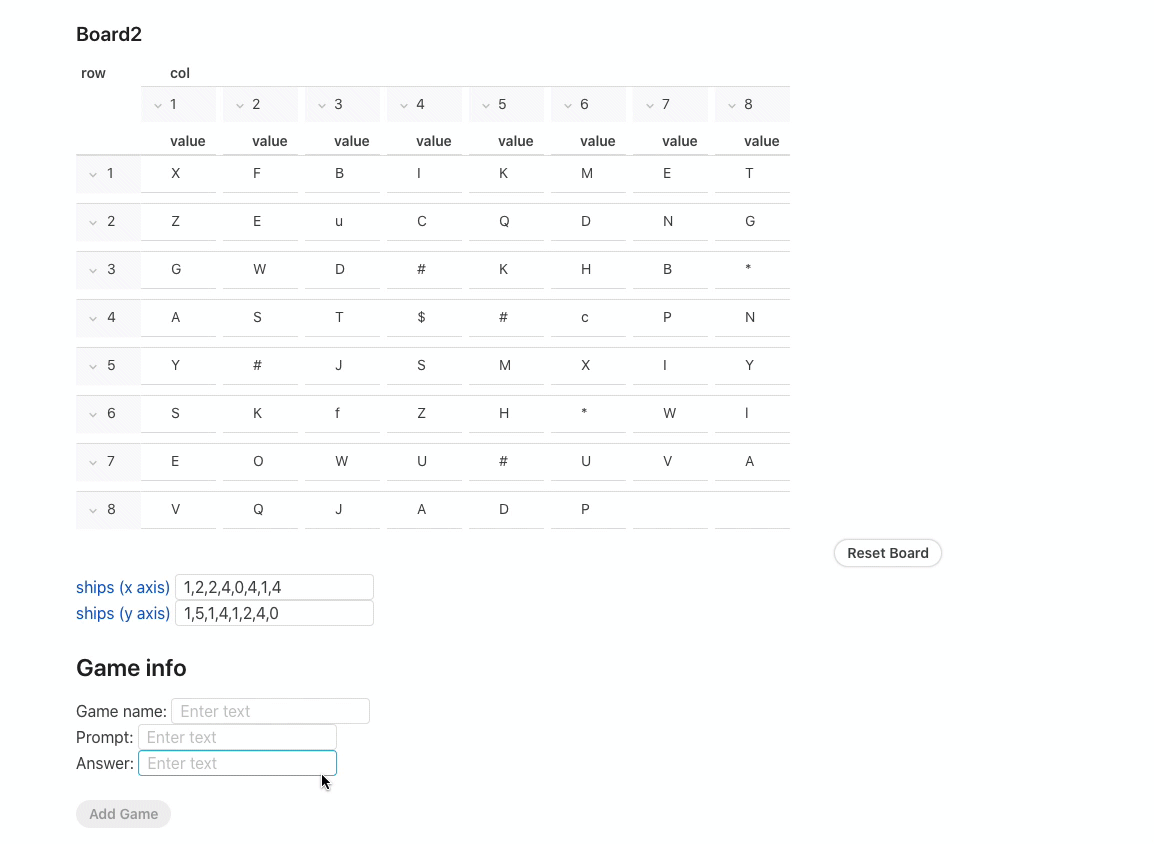 ⁠
⁠
This is single player game, no support for multiple players.
For simplicity, I specified the formula in one column containing all tiles (8x8x2). Grouped columns has some gap in between so the boat doesn't look nice.
this is now fixed
Better score tracking in general, leadership board, etc.
Unplacing is undefined when you place two overlapping boats on top of each other, you can unplace all to get back to the normal state.
Check out the original game at
⁠