There are
with Coda, but some you'll repeat way more than others. Expand to get the how-to, and try it yourself.
Type "/line" in your canvas.
Choose "Line separator" from the drop down.
⁠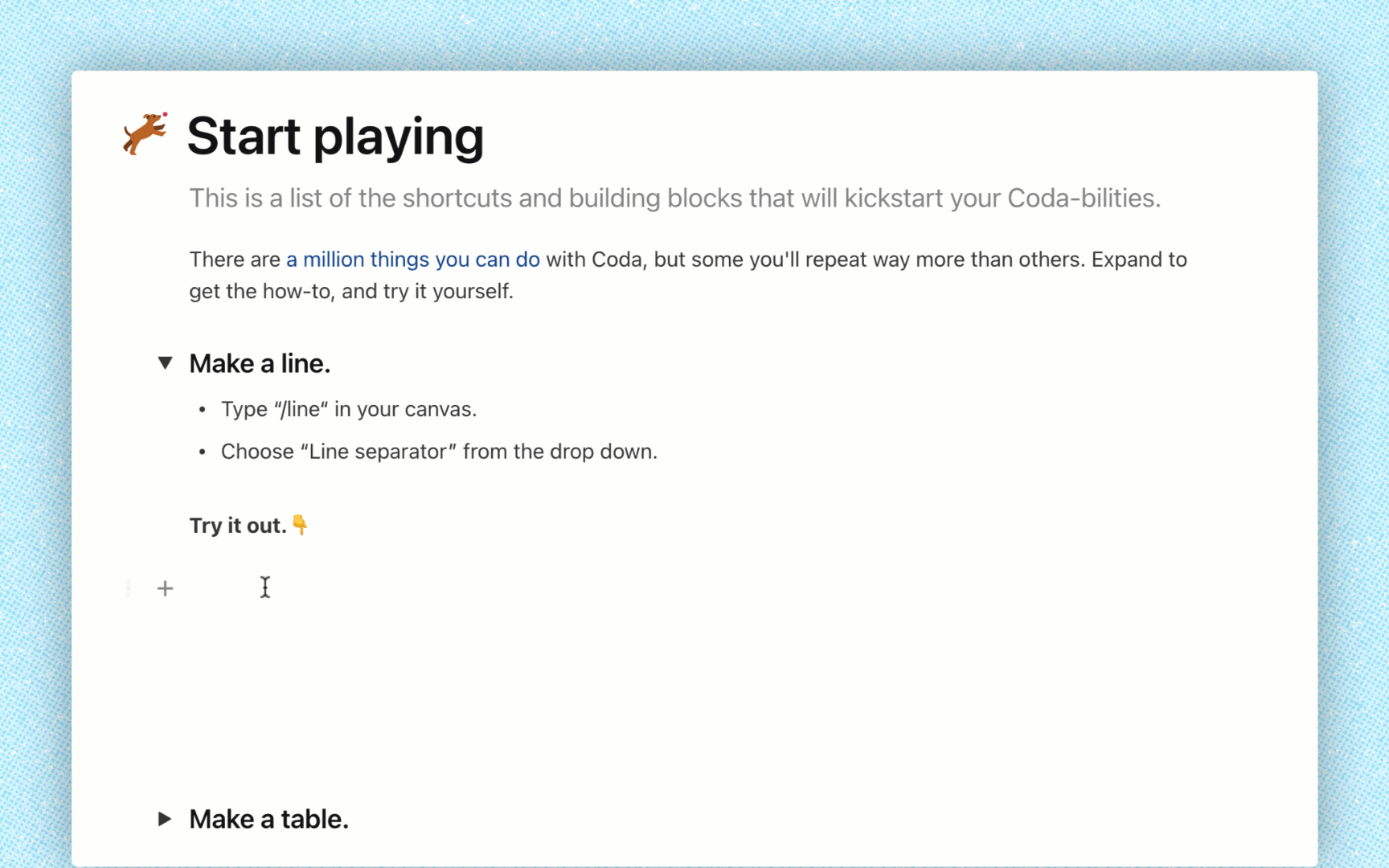 ⁠
⁠
Add your sentiment below. When your team is ready to discuss, expand all the sentiments and review as a group.
⁠
Pulse: How do you feel about our upcoming launch?
⁠
submitted with average sentiment of
⁠
Type "/table" in your canvas.
Choose "Table" from the drop down.
Change your table name to "Best Table Ever."
Add text to a couple of cells.
⁠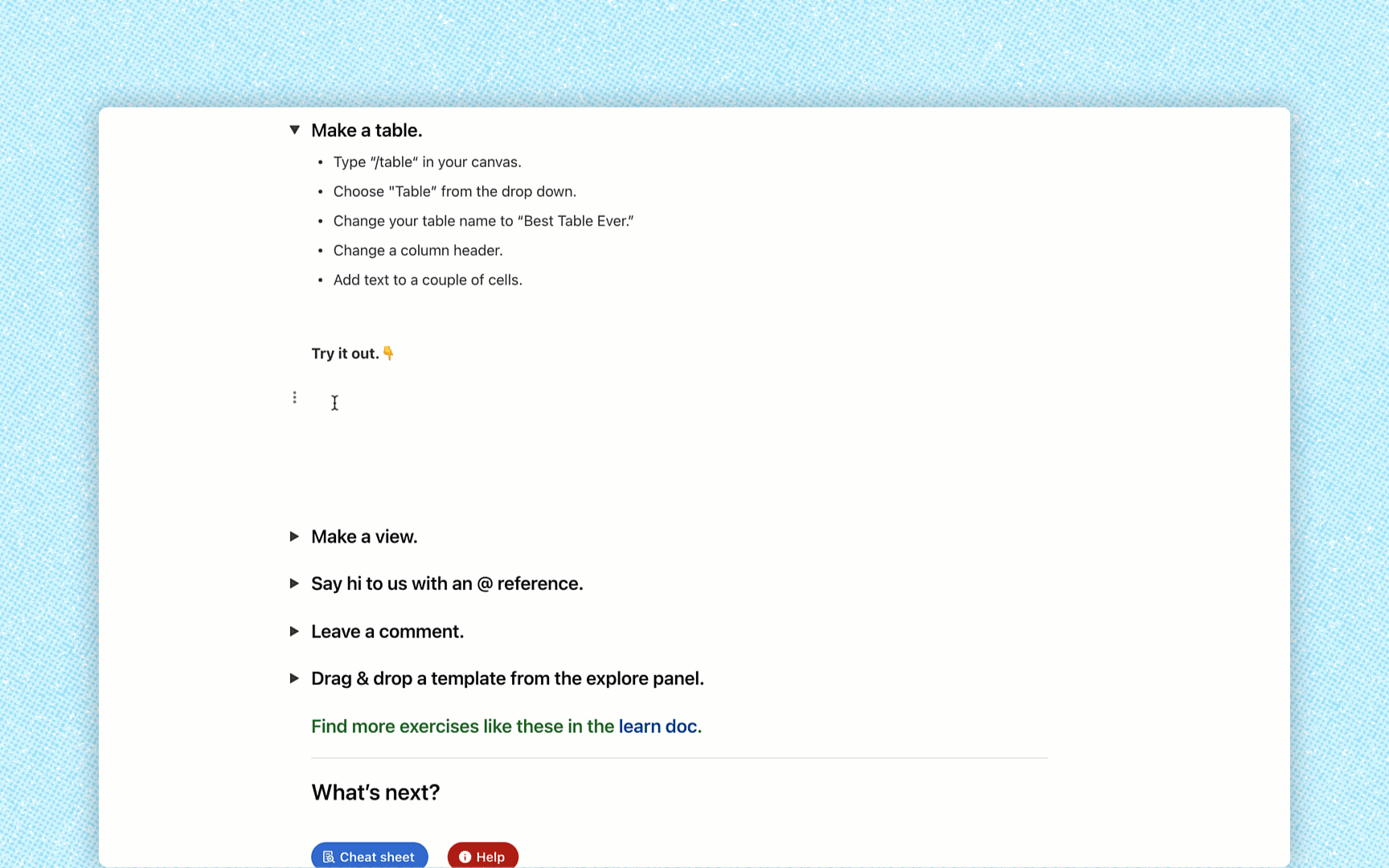 ⁠
⁠
Under your current table, type "/table."
Select "Best Table Ever" from the drop down menu.
Change the view to the "Cards" option.
Edit some text and see it automatically update in the original table.
⁠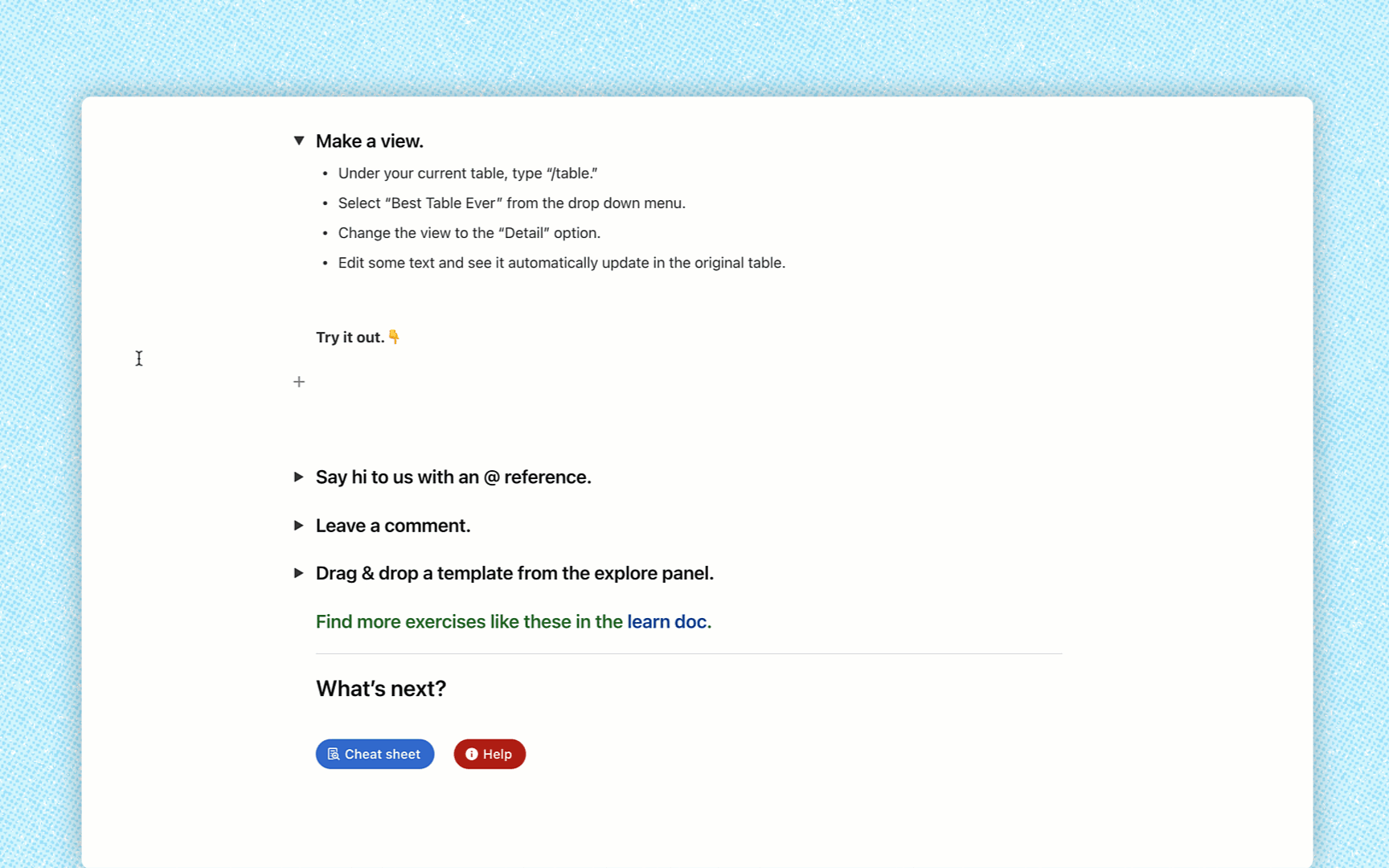 ⁠
⁠
Say hi to us with an @ reference.
Type "Hi @Coda" on your canvas.
(Hint: You can @ anyone in your workspace in or out of a table.)
⁠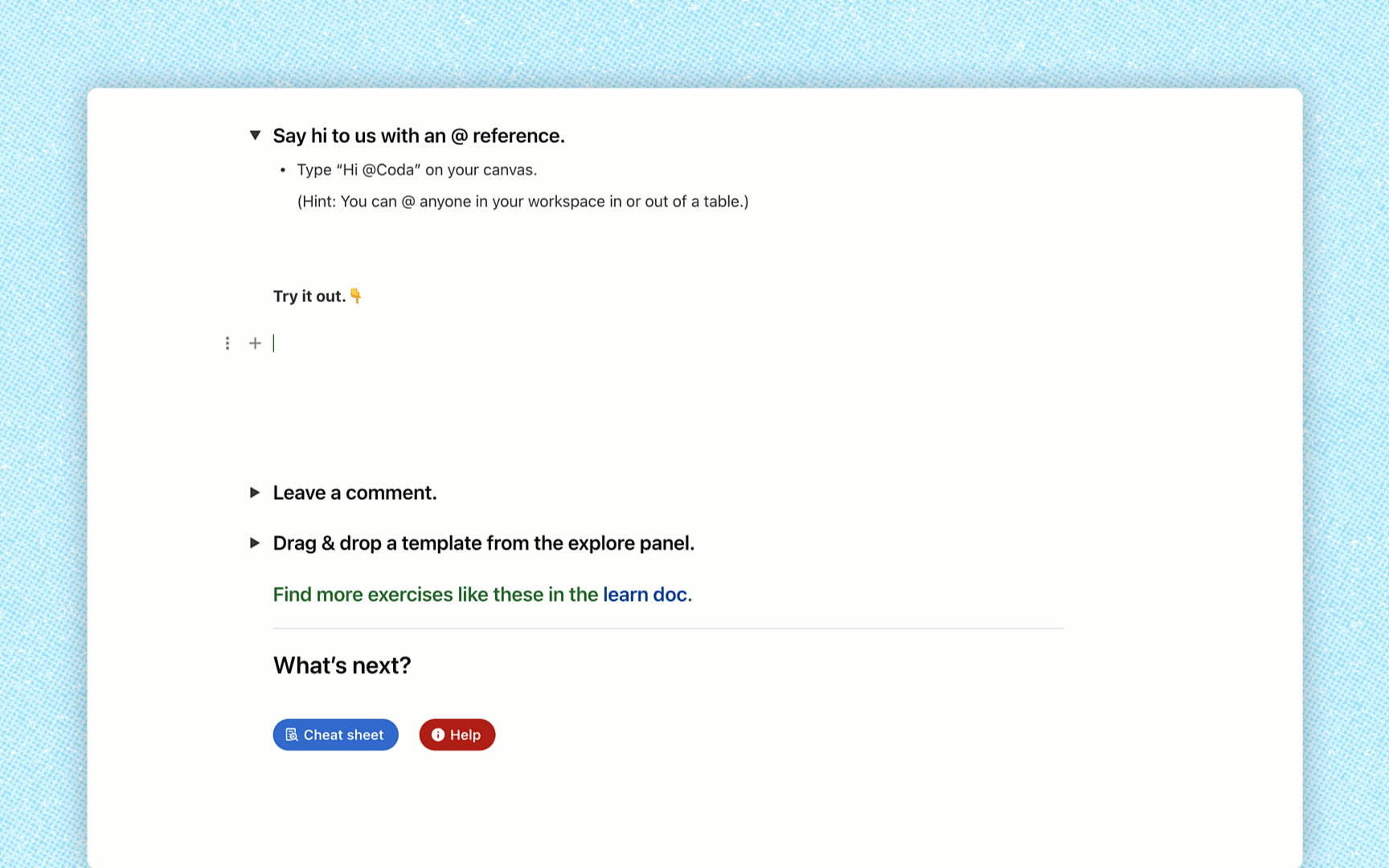 ⁠
⁠
Highlight anything on your canvas.
Click the comment icon to add a comment.
⁠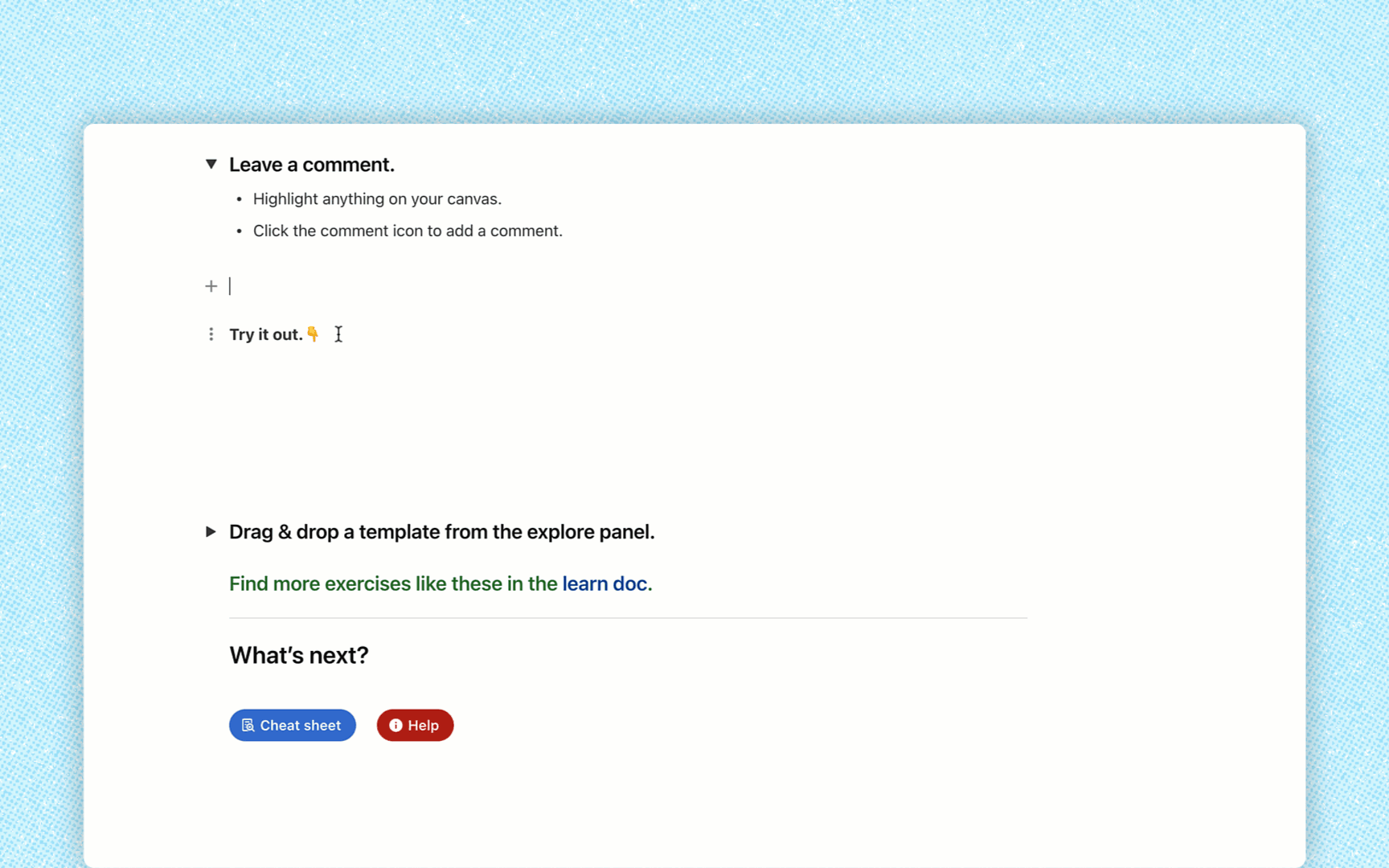 ⁠
⁠
Drag & drop a template from the explore panel.
Click "Explore" in the upper right corner of your screen.
Select Templates in the menu.
Then 'drag' one of the suggested templates into you doc.
⁠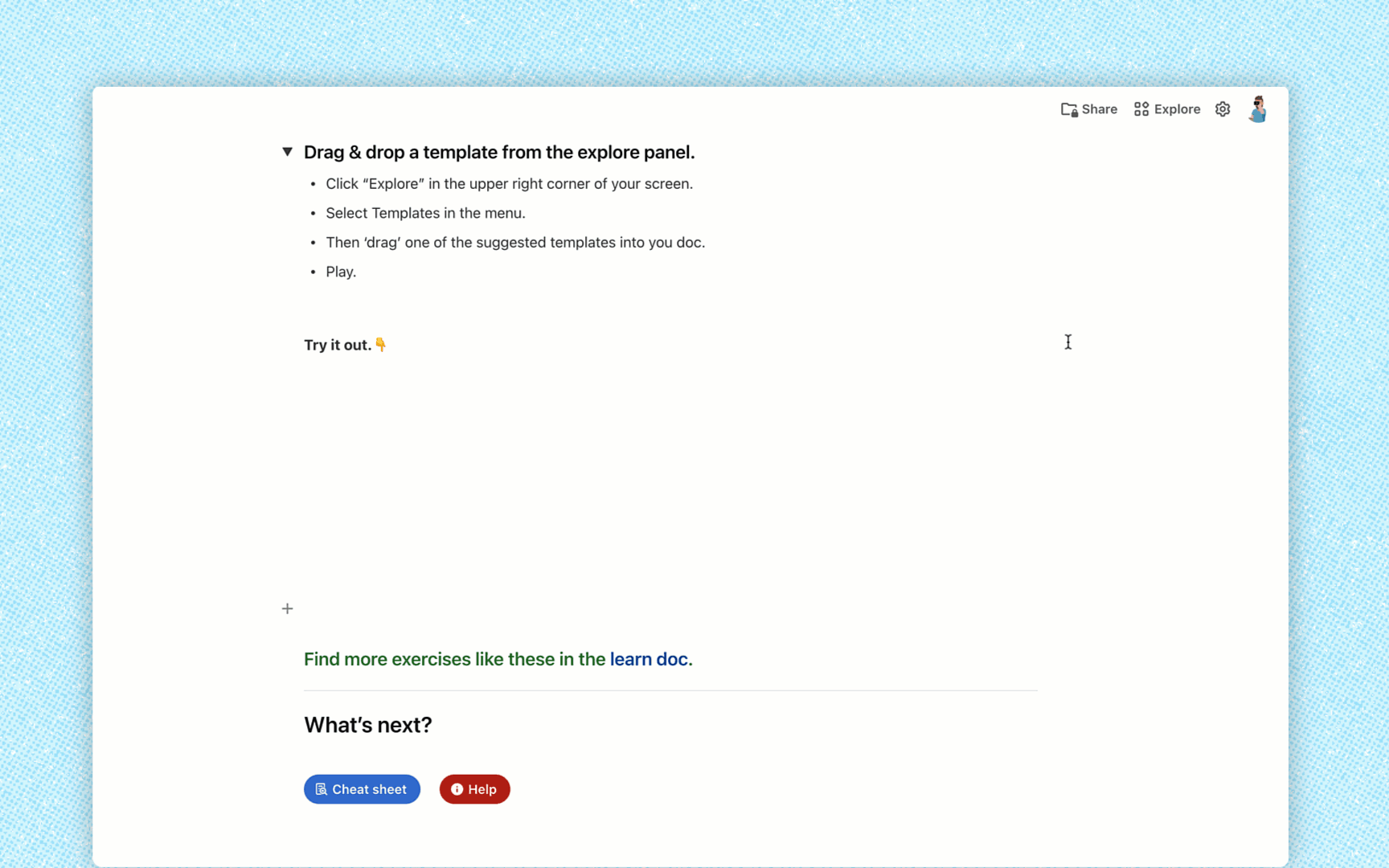 ⁠
⁠
Find more exercises like these in the
.