⁠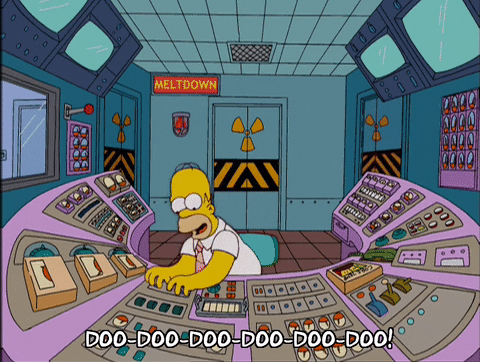 ⁠
Voting be like 🗳️
🏠 Philosophy (why use this guide)
This voting guide is about local San Francisco / Oakland / Bay Area / California issues. It's based on my
pro-housing, transportation, and justice policy lens
to these issues where the "Democratic" or "Republican" positions can be less clear ー and yet day-to-day, local policy deeply impacts how people live and work.
Why trust this guide?
First, if your policy viewpoint aligns to mine, I suspect this guide can be a "shortcut" through the plethora of candidates and ballot measures. Second, I have followed these issues extensively for years and in the Bay Area in particular. I have worked directly on urban technology since 2014 and over the course of that work, met with numerous government officials, community groups, and other interested parties in cities to understand these issues from all sides.
1. We need more housing across income levels
now
.
It's more than "the rent is too damn high" (though it is!) Scarce, expensive housing means fewer economic opportunities and financial security for all, but especially for those with the least means. Today's housing policies reinforce racial and economic inequality. We need to solve for the disproportionate impact of displacement on poorer communities, and we also need to balance the needs of the "future residents" who are blocked from cities due to today's policies, but could access them in the years to come with more just policies. You solve a housing crisis in two ways: a) increase supply via more housing, or b) reduce demand by exporting jobs. San Francisco's population
— the largest drop of any major city. This means we're choosing the latter "Detroit" method, and I think that's bad for the Bay, the United States, and the world as we choke the economic, innovation, and opportunity engine that the Bay has historically been.
2. Transportation should be people-first, not car-first.
Cars, including rideshare, have an important role. However, they
we need to in cities, use nearly 25% of many city's land mass (e.g. SF or NYC), and are heavily subsidized through free roadway use and car storage (e.g. cheep parking). Prioritizing public transportation, bikes/micromobility, and other creative solutions are how we'll build a
livable
city and enable all people from all areas of a city to access economic opportunity and community.
3. In a just society, anyone irrespective of race, wealth can feel safe, live freely, and access opportunity.
Public safety and justice needn't be at odds — a world with criminal/climate justice and worker protections, lower wealth inequality, and smart use of well-supervised police
and
policing alternatives create a safer, fairer, and more dynamic community. Note: in California, many decades-old "environmental protections" are actually mechanisms to implement segregation under a different name and continue to be used to exclude people from communities.
4. Competitive markets and an un-corrupt government help enable the above.
⚠️ A caveat! there are a lot of candidates on this list.
This isn't a list of endorsements, but a suggestion of how to not abdicate the responsibility to vote even amongst (some very) flawed candidates and in down-ballot races with little public reporting.
This is how I'd vote given the best information I could gather.
Please share feedback at
. While I'm using Coda to write this and happen to work there, this is a purely personal project. All views are my own.


🔔 Get future voting guides
⁠
⁠
You'll receive nothing but future voting guides.


💁‍♂️ Recommendations: choose where you're voting