Investor updates are really important. They keep your investors up to date on your startup's progress, and may help you secure their backing in your startup's future rounds of financing. This blog post is from 2015, but the lessons still apply today:
This Coda template allows you:
Plug in your startups key metrics
Send the email directly to your investors from this template
Here's what the final email will look like to your investors:
⁠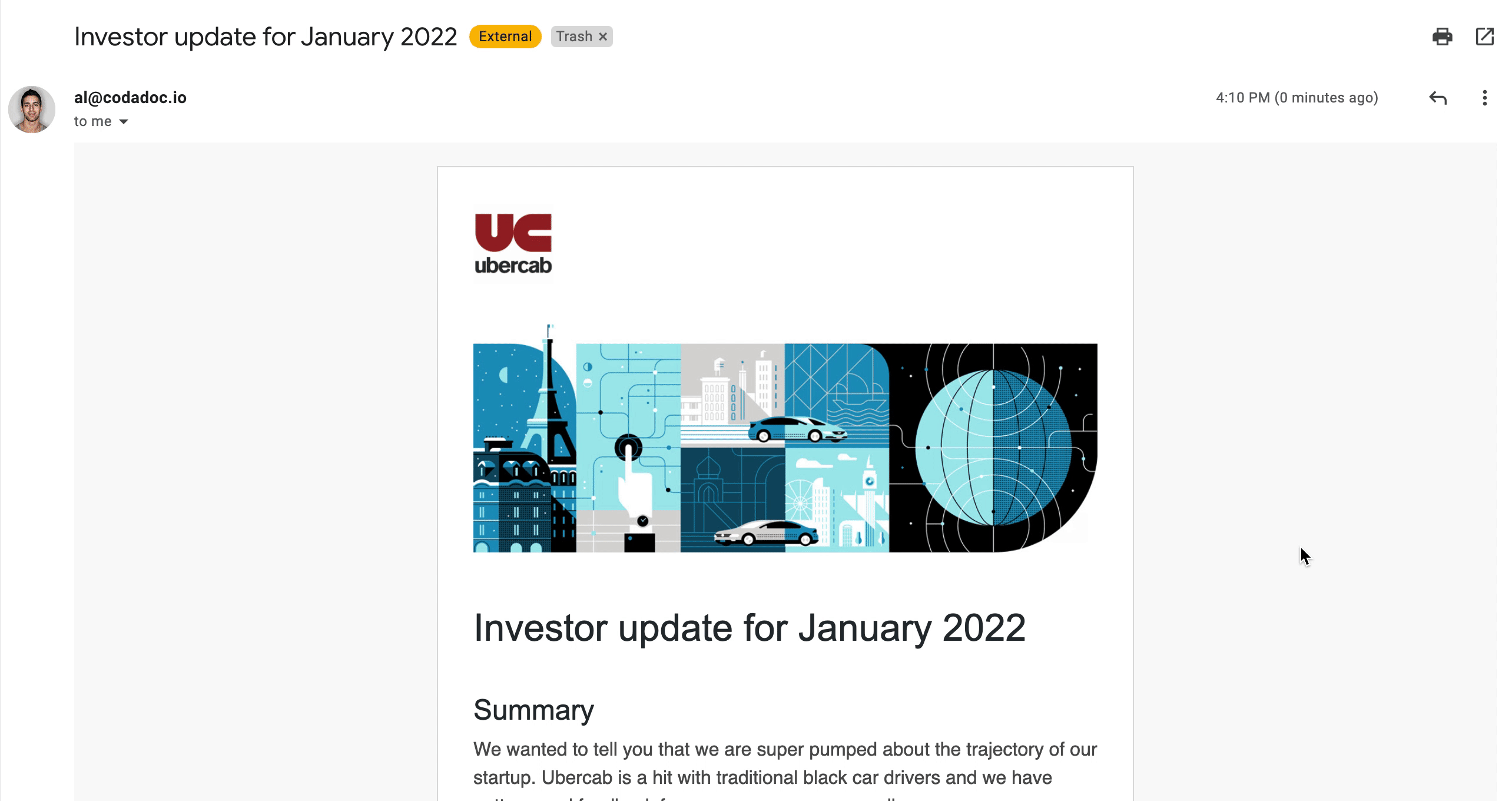 ⁠
⁠
Startups can also share this doc directly with their investors so they can always track the startup's progress over time.