This might be one of the BEST 10 minutes you could invest in your music ever…
Take Time to DO THIS NOW…
1. Listen to "Homework"
Skip listen through the first 6 tracks of Daft Punk's first album. Listen from this page on YouTube: ​
2. While listening...
Type a list below of what you're hearing that makes this album sound like Daft Punk.
Listen for elements, instruments, techniques, (if you're a musician), sounds.
Also be descriptive. For example "bass and beats" isn't what's making Daft Punk sound like Daft Punk as a LOT of music has "bass and beats" in it!
What is it about the elements you're adding to the list below that make them Daft Punky?
Type your list for "Homework" here:
Got your list?
Now you're going to do the same thing you did for Homework... and do it for their last album Random Access Memories.
Don't worry about repeating anything! Just write down what you hear which is part of Daft Punk's signature sound.
Listen to Random Access Memories
Next skip listen through the first 6 tracks of Daft Punk's last album either on YouTube: ​
Make another list below of what you hear which make this sound like Daft Punk.
Remember to be DESCRIPTIVE. What makes the parts, sections, sounds that make up the music sound like Daft Punk?
Type the Random Access Memories list here:
What Do You Notice?
⁠
⁠
⁠
These albums were made 17 years apart, so they sound different. Plus their last album was with live musicians, and their first was purely electronic.
But despite these obvious differences...
← Why are they both SO "Daft Punk?"
Random Access Memories (2013)
⁠
← Can I have a
drum roll please?
⁠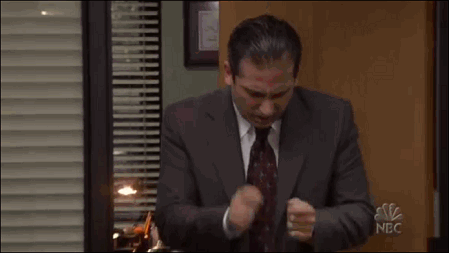 ⁠
⁠
If you did the 10 minute exercise above, you'll have had a glimpse of an insight very few musicians ever have...
(If you didn't do the exercise - please do so,
even if you can't stand Daft Punk!
You'll "get" the insight in a way you can't get through conceptual reading and thinking. )
1. They used the same elements in both - in a different way
2. They used different elements - in the same way
Thing is, that's not the most important insight here…
If you listen to both these albums, you'll notice that while Homework is more house influenced and Random Access Memories is more disco influenced - it's a stretch to say that this IS the genre in either case. For instance with Homework I could play tracks in House, Techno, Breakbeat and backroom Chill Out sets!
Why? Because it didn't matter what genres they were influenced by - the music sounded more like them than it did the genre…
The genre influenced them. The genre didn't DEFINE them.
They created THEIR OWN "genre of one".


So what is "Unique Style"?
How did Daft Punk create THEIR OWN "genre of one"? Because for a career spanning nearly 20 years THEY CHOSE THE ELEMENTS THEY USED instead of letting other people (via a genre) choose the elements for them.
Of course - some of the elements came from existing genres - as they WERE influenced by existing genres...
This is how their "unique style" makes sense to the market. Because it's connected to what people already know and love. But the reason they became so big, the reason they will be remembered in music history (whether you like their music or not), the reason even your Mum knows Daft Punk…
Is the same reason EVERY legendary artist becomes legendary:
The DEFINING elements that remained throughout their music weren't specific to a genre.
So they could make a house track, an electro track, a techno track, a disco track...
(And if they'd felt like it they could have made a Drum & Bass, Dubstep, Folk or Underwater Ear Flute track...)
...they could make music in ANY genre without that genre being as important, as vital, as "what this music is" as WHAT THEIR MUSIC WAS:
(RIP my wonderful robot friends. You're sorely missed.)


Now what?
Btw, if you'd like to develop your own Unique Style using the Unique Style Detector, you can add yourself here (it's free):