Buttons that talk to tables.
Encourage collaboration, communication, and participation with buttons that organize data and sentiments. Try adding your own discussion topic to the table below.
Build (almost) anything.
Formulas are the connective tissue between Coda's building blocks. With
, you can elevate your doc to be as powerful as any app. And Pack Studio allows anyone—not just experienced developers—to build custom formulas, visualizations, and more, right from your browser.
Cut your next meeting in half with instant feedback.
Click the heart button to leave your feedback...
⁠
→
⁠
⁠
Filter tables and data to show precisely what you're looking for at the touch of a button.
Automate updates, reminders, and emails.
Let your docs do your calculations and
for you.
Consolidate your toolkit with powerful integrations.
Packs can bring in data from other software, push updates out from within Coda, and automate updates among tools to keep everything in sync.
⁠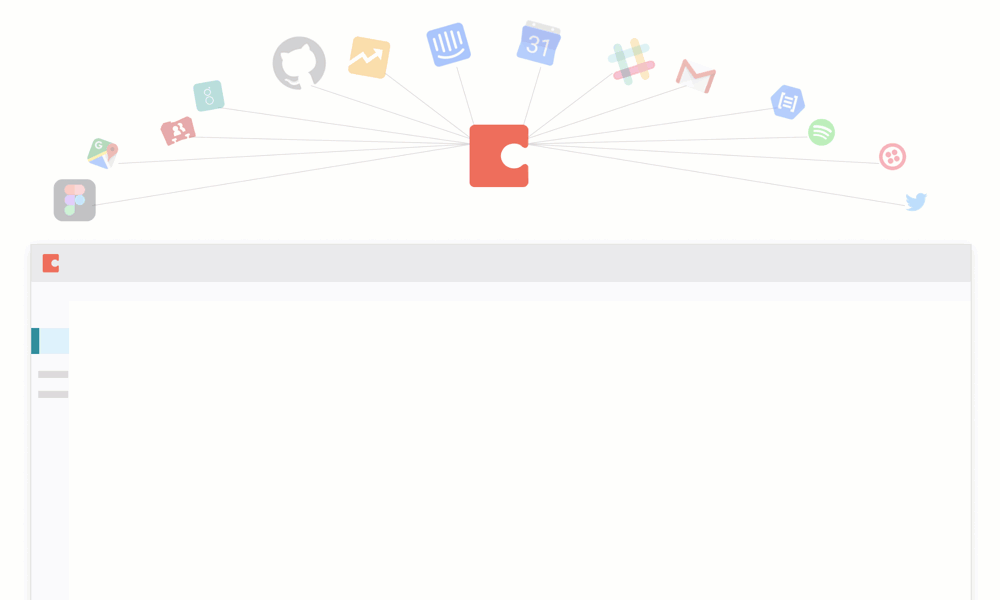 ⁠
⁠
⁠
⁠
Typeform
Bring context and insights to your surveys. Access results from individual Typeform forms (helpful for analyzing form inputs), or generate a table of forms from your account (helpful as an index or for general info housekeeping).
⁠
⁠
Jira
Simplify your agile project management pipeline by syncing Jira Cloud Issues and Projects into any doc.
⁠
⁠
Github
Bring in the status of issues, pull requests, and repositories. Then approve and comment on pull requests directly from your doc.
⁠
⁠