Introducing EventMaster Pro: The Ultimate Event Planning Template!
Are you ready to take your event planning skills to the next level? Look no further than EventMaster Pro, your all-in-one solution for organizing and executing memorable events. Whether you're a professional event planner or a passionate host, this template is designed to streamline your workflow and ensure every detail is handled with finesse.
From corporate conferences to weddings, birthdays to charity galas, EventMaster Pro has you covered. With its user-friendly interface and powerful features, you'll have the tools to effortlessly manage guest lists, create stunning invitations, coordinate schedules, track budgets, and so much more. No event is too big or too small for EventMaster Pro.
Say goodbye to endless spreadsheets and scattered notes. With EventMaster Pro, you can wave goodbye to stress and embrace seamless event planning. Let our template become your trusted companion, helping you achieve event perfection and leaving your attendees in awe.
Get ready to elevate your event planning game with EventMaster Pro. Let's turn your vision into reality, one unforgettable event at a time. Let's get started!
Event Details
Welcome to the heart of your event planning journey - the "Event Details & Overview" section! Here, you'll find a central hub to capture and organize all crucial information about your upcoming event. From the event name and date to the location and a brief overview, these details will set the foundation for a spectacular occasion. Let's get started by documenting all the essential elements that make your event truly extraordinary!
⁠
⁠
⁠
Event Name
Begin by providing a captivating and memorable name for your event.
This name will serve as the event's identity and will be used throughout your planning process and promotional materials.
⁠
⁠
⁠
Event Date & Time
Specify the date and time of your event.
This critical piece of information will help you and your team stay on track as you plan and execute each aspect of the event.
⁠
⁠
⁠
Event Location
Indicate the venue or location where the event will take place.
Whether it's an elegant ballroom, a picturesque outdoor garden, or a sophisticated conference center, the chosen venue will greatly impact the overall atmosphere.
⁠
⁠
⁠
Event Overview & Objectives
Provide a brief overview of what your event is all about. Describe the purpose, goals, and objectives of the event.
What experience do you want to create for your attendees? Clearly outlining your event's mission will help guide decision-making throughout the planning process.
⁠
⁠
⁠
Target Audience
Identify the primary audience you intend to attract to your event.
Understanding your target demographic will influence various elements, including the event theme, marketing strategies, and the overall guest experience.
⁠
⁠
⁠
Event Type & Theme
Clarify the type of event you're organizing (e.g., conference, wedding, fundraiser) and the theme you're embracing to bring it to life.
Whether it's a glamorous black-tie affair or a relaxed garden party, the chosen theme will infuse the event with a specific atmosphere and style.
⁠
⁠
⁠
Budget Overview
Mention the budget range or overall financial scope for the event.
This serves as a high-level reference to ensure that all planning decisions align with the available resources.
⁠
⁠
⁠
Key Event Stakeholders
Acknowledge the key individuals or teams involved in the event planning process.
This may include event organizers, committee members, sponsors, or any other essential stakeholders.
⁠
⁠
⁠
Special Notes & Considerations
Use this space to jot down any unique considerations or special requirements for the event.
These could include cultural sensitivities, accessibility needs, or specific guest requests.
Sponsors and Partners
Embrace the power of collaboration in the "Sponsors & Partners" section! Whether you're seeking sponsors or looking to team up with valuable partners, this space is your avenue to build meaningful connections. Track potential sponsors, their contact information, and the progress of negotiations. Let's forge strong alliances that elevate your event to new heights!
Vendor and Sponsor Details
2
⁠
Event Timelines
Unlock the gateway to productivity and success with the "Task Management" section - your secret weapon for flawless event execution! Get ready to conquer deadlines, streamline collaboration, and take control of every moving part. In this dynamic realm of efficiency, chaos transforms into harmony, and aspirations are transformed into concrete actions.
From brainstorming to completion, this section empowers you to create, delegate, and conquer tasks like a seasoned event maestro. Stay on top of responsibilities, assign roles, and track progress with ease, all while ensuring that no task slips through the cracks.
In the hustle and bustle of event planning, let "Task Management" be your steadfast companion, guiding you towards triumph with every checked box and completed objective. Together, we'll orchestrate an event that sets the stage for brilliance and leaves a legacy of accomplishment in its wake! Let's dive in and turn tasks into triumphs!!
Adapt Cats: The musical script for virtual audience
Actors to create their own sets
1
2
3
4
5
6
7
8
9
10
11
12
13
14
15
16
17
18
19
20
21
22
23
24
25
26
27
28
29
30
31
1
2
3
4
5
6
7
8
9
10
11
12
13
14
15
16
17
18
19
20
21
22
23
24
25
26
27
28
29
30
1
2
3
4
5
6
7
8
9
10
11
12
13
14
15
16
17
18
19
20
21
22
23
24
25
26
27
28
29
30
31
1
2
3
4
5
6
7
8
9
10
11
12
13
14
15
16
17
18
19
20
21
22
23
24
25
26
27
28
29
30
1
2
3
4
5
6
7
8
9
10
11
12
13
14
15
16
17
18
19
20
21
22
23
24
25
26
27
28
29
30
31
1
2
3
4
5
6
7
8
9
10
11
12
13
14
15
16
17
18
19
20
21
22
23
24
25
26
27
28
29
30
31
1
2
3
4
5
6
7
8
9
10
11
12
13
14
15
16
17
18
19
20
21
22
23
24
25
26
27
28
29
1
2
3
4
5
6
7
8
9
10
11
12
13
14
15
16
17
18
19
20
21
22
23
24
25
26
27
28
29
30
31
1
2
3
4
5
6
7
8
9
10
11
12
13
14
15
16
17
18
19
20
21
22
23
24
25
26
27
28
29
30
⁠
Task Management
Welcome to the heartbeat of your event planning journey - the "Event Timelines and Tracking" section! In this dynamic space, you will master the art of time management, turning your event vision into a meticulously planned reality. From initial brainstorming to post-event follow-ups, this section serves as your compass, guiding you through each milestone with precision and ease.
Capture every momentous detail as you create a comprehensive timeline, outlining critical tasks, deadlines, and responsibilities. Embrace the power of organization and collaboration, as you track progress, keep stakeholders informed, and adapt to any changes along the way.
With the "Event Timelines and Tracking" section at your disposal, you'll ensure every element of your event aligns seamlessly, leaving no room for unexpected surprises. Let's embark on this journey together, where time becomes our greatest ally in crafting an event that leaves a lasting impression on all who attend!
⁠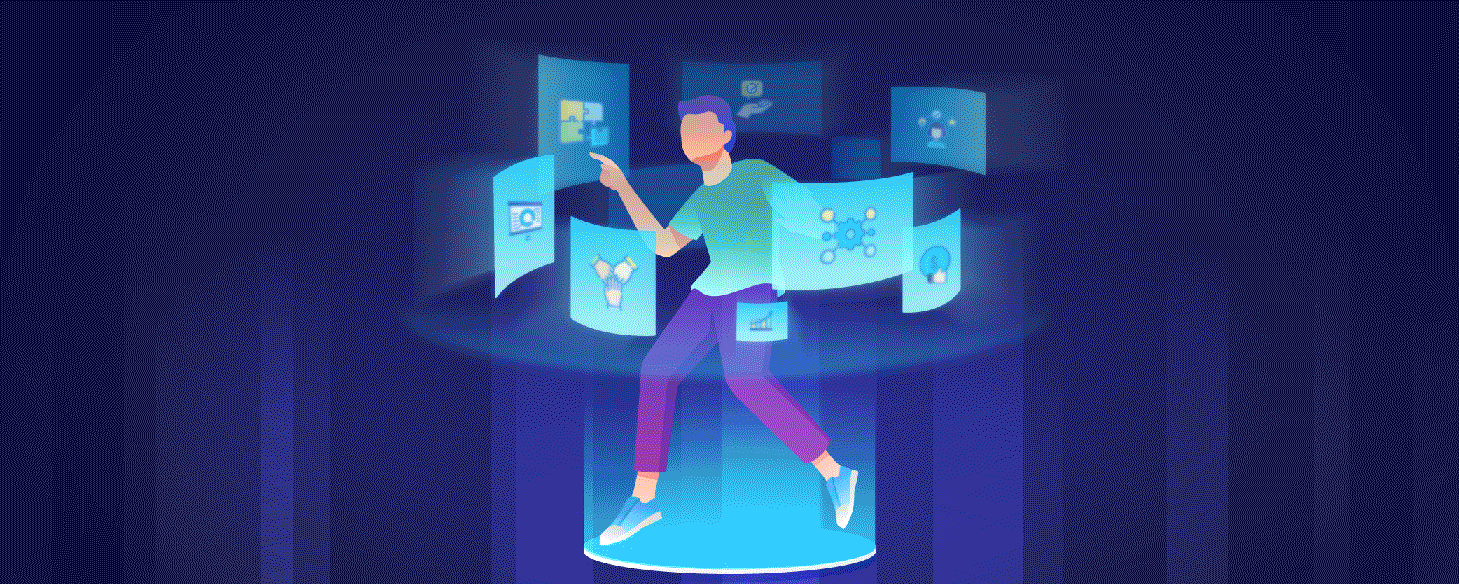 ⁠
⁠
⁠
⁠
⁠
⁠
⁠
⁠
⁠
⁠
Form Collection Center
Welcome to the "Form Collection Center" - the hub of interaction and engagement for your event! In this digital realm, we gather the valuable voices and opinions that fuel the heartbeat of your occasion. From contestants' electrifying votes to guests' enthusiastic RSVPs and the cherished feedback that inspires growth, this section captures the essence of your event's success.
Immerse yourself in a world of dynamic forms released by different teams, each serving a distinct purpose. Witness the thrill of contestants vying for victory, guests RSVPing with anticipation, and attendees sharing their invaluable insights. Here, data becomes wisdom, and responses weave a narrative that shapes your event's destiny.
Your guests' feedback and responses are the heartbeat of any successful event! Welcome to the 'Event Feedback & RSVPs' section, where we cherish the invaluable insights and excitement shared by your attendees. Here, you'll find a comprehensive table with all the form links and responses from your guests, helping you stay on top of RSVPs, preferences, and suggestions.
Remember, understanding your guests' needs and preferences is the key to curating a truly unforgettable experience. So, let's dive into the feedback world and discover the magic of your event through the eyes of those who make it extraordinary!
Expenses
Welcome to the "Expenses Tracker" - your vigilant companion through your event's financial journey. In this section, meticulous records of each team's expenses and the responsible team members are documented with precision. From procurement to payments, transparency and collaboration are the pillars of this organized space. Let the "Expenses Tracker" empower you to make informed financial decisions, ensuring every dollar contributes to an unforgettable event experience. Together, we sail towards fiscal prudence and event magnificence. Welcome aboard!
Expenses by Person and Group
⁠
Thank You for Choosing EventMaster Pro!
Congratulations on reaching the end of the "EventMaster Pro" document! We extend our heartfelt appreciation for selecting our comprehensive event planning template to embark on your journey of creating exceptional events.
Contact Us for Assistance:
If you have any questions, need guidance, or encounter any hurdles during your event planning process, feel free to reach out to our dedicated support team at
. We are here to assist you and ensure your event planning experience is nothing short of extraordinary.
Please take note of the disclaimer that governs the use of this template, ensuring a clear understanding of its terms and limitations. The "EventMaster Pro" template is designed to facilitate event planning, but its usage does not guarantee specific outcomes.
A Final Inspirational Message:
As you proceed on your event planning journey, we encourage you to embrace creativity, innovation, and collaboration. Use "EventMaster Pro" to bring your visions to life, infusing each event with your unique touch and flair. Your dedication and passion will undoubtedly create unforgettable moments that leave a lasting impact on everyone involved.
Thank you for choosing "EventMaster Pro" - together, let's create events that inspire and leave a lasting impression. Happy event planning!
⁠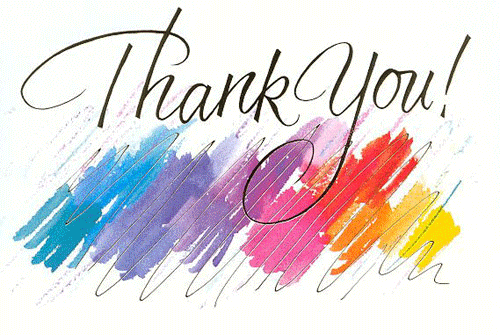 ⁠
⁠