is the platform where the configuration of the execution process takes place. Everything that is operational in
is configured in projects. The payout for the employees is also planned and structured in
When a user logs into
, he is directed to the page where he has to select the type of project that needs to be configured i.e., Billing and Execution Projects. The BP is client facing side whereas the EP is the execution side of the projects.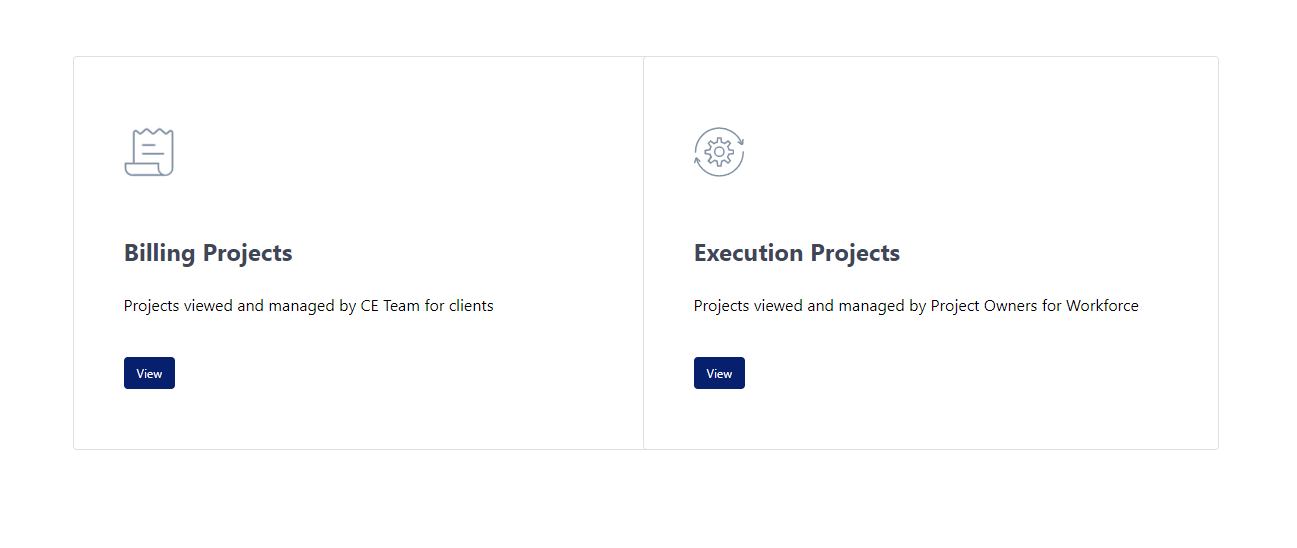 FEATURES:
This page will guide the user on how a new EP is created and what data is initially required from the user in order to create the EP.
This feature enables the user to add members who are selected via applications to different roles created in the EP. Adding members in roles across multiple levels will help create a hierarchy that will help in efficient execution of the requirement.
Workflow configuration will enable the user to determine the flow of the lead life cycle and the roles which will monitor the
Data fields are attributes created in the EP to capture the data for each lead. These are configured in the this section of the EP and then added to the screens in the Screen Configuration.
The data fields that are created to capture the data in leads are added to screens so that a user is able to visually see the questions and fill up with the required answers.