📱Docs become mobile apps with no coding.
You'll build your Coda docs on your desktop 🖥 . Once you build a doc, you can open it on your phone 📱.
Rather than just shrinking everything down to fit your screen, Coda transforms it into a custom app. ✨🎩🐇
⁠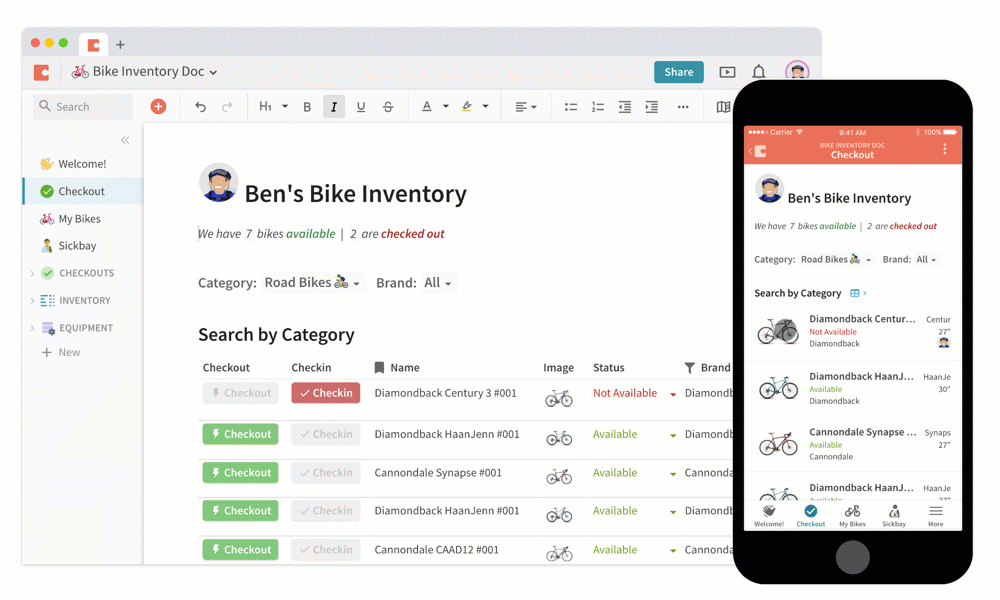 ⁠
⁠
Hint
: If you're on your
📱
, you're in that custom app right now!
For example, on our 🖥 this is a table with buttons 👇
On your 📱 those buttons are turned into a swipe.
Try it out! Swipe right to cast your vote.
🏅 Want some extra credit? 🏅
Open this doc on your 🖥 and 📱too, and you can watch your votes get tallied in both places. It's the same doc!
You've seen a lot, so let's get you started with an action plan for your own doc in
⁠