Step 1: Select a Professional Profile Picture
Select a picture that is professional and reflects who you are.
Keys to a Good Profile Picture:
Solid or non-distracting background
It doesn't need to be a fancy or professionally done photo!
Creative Ideas for Getting a High Quality Profile Photo:
Ask a friend to take a photo of you in front of a blank wall.
Use your personal Zoom meeting room! Add a solid background behind you, smile, then take a screenshot.
Example of Quality Pangea Profile Pictures:
⁠
⁠
⁠
⁠
⁠
⁠
⁠
Example of Not-So-Good Profile Pictures:
⁠
⁠
⁠
⁠
⁠
⁠
⁠
We can't see you. [emoji] --- Which one are ya? [emoji] -- [Show your face!]
Step 2: Add a Catchy Headline
Your headline is the first thing clients will read about you. Use it to reel 'em in!
⁠
⁠
⁠
Your headline should provide clients with insight into who you are and what you do. Think of it as your personal slogan.
Examples of Catchy Headlines:
If you are a beginner looking to get initial experience:
Ambitious UX bootcamp student ready to take your app's user experience to the next level.
Business student | Eager to expand my knowledge in sales, customer success, and project management.
Detail-oriented engineering student ready to learn more about software engineering and development.
If you are at an intermediate or experienced level:
Experienced Graphic & UX Designer. Eager to take brands' dreams and make them come to life in the digital space.
Copywriter with 3+ years of experience in ad and landing page copy.
Social Media Content Creator taking Tik Tok accounts to 10k+ followers.
Examples of Not-So-Catchy Headlines:
Business student looking for a job.
Writer, ready to work and create cool articles for you.
I am a student who wants to be a social media manager.
Student. Dog mom. Actress. Reader. Looking to learn everything I can!
Be careful not to waste profile space. Information such as your major and graduation year are already in your profile. Use this space to show more of you.
Don't be afraid to infuse your personality into your headline and about section. YOU are the best part of your profile; showcase who YOU are and what makes you unique!
Illustrator. Graphic Designer. Mentally redesigning every logo I see.
Video editor. Probably sifting through b-roll footage.
Data Nerd. Ready to heal your data woes.
Adding emojis into your headline can be fun, but be aware that they may not show up if you use emojis from more recent updates. For example, a simple hand in heart emoji on mobile quickly becomes a big 'ol X on web.
Step 3: Write Your About Section
Your about section gives clients more insight into who you are and why they should hire you. A good about section highlights:
Experience you have (or the experience you hope to gain!)
Make it easy to read. Break it up into sections instead of one big paragraph.
Add a statement that builds credibility.
(saying you're a student actively studying something is enough!)
Give it some spice. Show your personality. Add emojis for some extra flare. (Be mindful which emojis you add! Remember, some emojis from more recent iphone updates won't show up properly.)
A good way to add your personality is by sharing something that is unique to you. Think: What is my story? Why do I do this type of work? Why am I interested in this? Share something about yourself that can't be read on any other profile.
⁠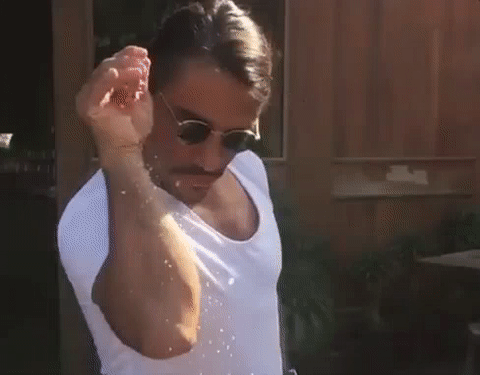 ⁠
⁠
List your personal social media unless you're using it as a portfolio piece.
List excessive, unrelated facts about yourself.
(We love that you have a dog. Please send photos of your dog to our Instagram. But, try to keep your About section focused on you and the skills you want clients to be excited about.)
Real Examples of Killer About Sections:
⁠
⁠
⁠
⁠
⁠
Example of Not-So-Killer About Sections:
I am a wife, cat mom, and lover of Pilates. In my spare time, I like to read, go on walks, and crochet. I am looking for some work to support my family.
Hey. I am an engineering student looking for work. Happy to do whatever comes my way.
My name is Grace. I am a student at the University of Connecticut studying Human Rights. I hope to learn more about social media management.
Note: Clients will see the first 4-5 lines of your About section when they land on your profile. Everything else will be hidden until they click "See More" to expand the section. Make the first few lines pop!
⁠
⁠
⁠
⁠
⁠
Step 4: Set Your Base Rate, Availability, and Languages
How to Determine Your Base Rate
Your base rate is the minimum amount you are willing to work for per hour. When setting your base rate, consider your experience level, the type of work you do, the industry standards, and the Pangea fee structure.
The Pangea fee structure is as follows:
Bronze Status: Less than $1,000 earned, 20% platform fee
Silver Status: $1,000-$2,500 earned, 15% platform fee
Gold Status: $2,500-$5,000 earned, 10% platform fee
Diamond Status: More than $5,000 earned, 5% platform fee
Most beginner freelancers on Pangea charge $18 as their base rate.
Most intermediate freelancers on Pangea charge $25 as their base rate.
Most experienced freelancers on Pangea charge $35+ as their base rate.
The above rates are just suggestions for reference. Rates can vary depending on skill sets needed or unique contract requirements. If you are unsure what to set as your base rate, you can set it to "Negotiable."
Availability
Your availability is how many hours per week you are available for work. You can select one of the following ranges:
Languages
Some clients will specifically look for freelancers with knowledge of more than one language. This is your opportunity to share the languages you know and your level of proficiency in each.
Step 5: Add Your Experience & Featured Work
You're almost there! The next step is to add your featured work and experience.
Add any past work experience. Trust us -- there is at least one thing from each experience that is relevant to freelance work.
What results did I generate?
Was I recognized for my work? (ie. awards, promotions, etc.)
Projects, internships, and club activities all count as experience. It doesn't have to be traditional job experiences.
Examples of Traditional Work Experience
⁠
⁠
⁠
⁠
⁠
⁠
Examples of Project, Internship, and Club-Based Experience
⁠
⁠
⁠
⁠
⁠
⁠
⁠
⁠
⁠
⁠
⁠
⁠
Featured Work
Add any work you're proud of, such as:
If you don't have any previous projects, this is a great time to create some.
Write an article about a topic that interests you
Design a mock Instagram grid in Canva
Create a Tik Tok showcasing features of a product you already own
Redesign a logo of a brand that already exists
Create a 1-page website for free on Wix
Step 6: Add Your Skills & Areas of Interest
You made it to the final step! It's time to add your skills and areas of interest.
Skills
You will receive job alert notifications based on the skills you add to your profile. Listing around 3-7 relevant skills will help you get the best, most relevant alerts. The skills you select also help clients see where you may be able to help them.
Areas of Interest
Clients have the ability to search for a Pangean to invite them to a role. Their search results are based on the areas of interest you select. Make sure that you select these based on work you would
actually like to do.
Make sure you click on the drop down to select the specific areas you're interested in.
⁠
⁠
⁠
⁠
⁠
Bonus Step: Enhance Your Profile
Want to take it a step further? 👀
Once you start working with clients, they can leave you feedback in the form of written Endorsements and Badges. Don't be afraid to ask clients to leave feedback!
⁠
⁠
⁠
⁠
⁠
⁠
If you want to spice up your profile before even working with a client, consider applying to Emerging Talent.
(It's free 😏)
The Emerging Talent program is the best way for highly-motivated students to build momentum towards the freelance career of their dreams. The program provides participants with four value-packed workshops to help you get a head start as a freelancer. After watching the workshops, you'll get a sweet badge on your profile for clients to see and will be listed on the Emerging Talent Alumni landing page. You can check out the last class and apply for the next batch by following this link
⁠
⁠
⁠
⁠