Action items
Detail any follow-up tasks at the top of your doc, where everyone can see them.


Agenda
Overview of the organization
Status updates from the team.
Timelines for the event and marketing campaign.
monitoring financial operations
voting on new Board Members or advisory council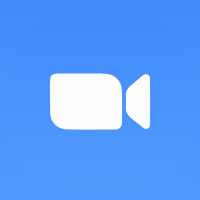 Not synced yet
⁠
Notes
Use this space to jot down notes during the meeting. Don't forget to add any action items in the table at the top of this doc!
Can we still open with a bit of magic?
How can we incentivize attendance?
What kind of swag can we send people?
4:24 intros end. Jeremy introduces non profit
4:25 intro to litter clean in highways. (Adopt a hw)
4:28 talk about Apryl and future plans.
4:36 intro to social media (both insta and facebook)
4:40 (jumped to "second" meeting)
4:43 discussing times schedules
4:44 Christine Thursday and Friday
4:45 Oscar Thursday works best
4:46 Jose Tuesday works best after work hours.
4:48 Tuesday was agreed between everyone. 7pm to 9pm EST. Last week of every month.
4:50 intro to board roles.
4:51 Rich secretary role.
4:57 talking about plans for future motions. And duties for the website. (Board profile) [in regards for next months meetings]
4:58 Christine asks about Apryl. Record of work. (Website building, business plan, some grant writings)
5:01 Arbor day organization question (to Jeremy from Christine)
5:04 talk about Apryls work history and website design flaws.
*5:09 Christine asks about messaging in Coda. Proposing an idea of opening a chat. (She has to leave soon)
*5:10 Proposes idea of posting everything for proofreading purposes.
*5:11 Renne asks about font info and color about logo.
5:13 Renne asks to screen shot for records
5:15 Renne screen shots picture