The gift of encouragement is one of the best gifts you can give
Many of us can probably think of at least one example in our lives when others have shared a word of appreciation or affirmation that continues to inspire and empower us today.
Now we can pay it forward. The best part is—once we've shared this card with the grad, they can hang on to it, print it out, or click the link whenever they need a boost of confidence.
⁠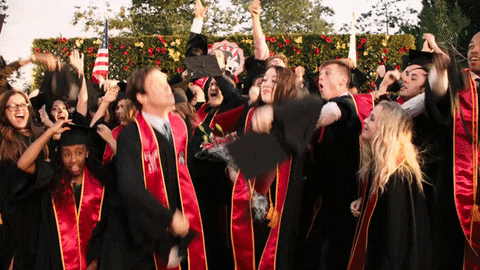 ⁠
⁠
Start by making a copy of this template, then share the link to it with everyone the grad knows!
If you have super, responsive friends and family, your card could be ready in less than a day. Got friends who always seem to be fashionably late? No worries, they can always sign it later—for as long as you want to share the link with them.
Go to
to get started »