How to access this app from your phone
Open this tool from any phone browser on your phone with the link that's been shared with you. The URL needs to be the 'doc link', rather than the 'published link' and start with:
https://coda.io/d/Class-Participation-Tool
⁠
⁠
⁠
How to turn this tool into more of an 'app' on your phone
⁠
⁠
⁠
Once you've opened this page on your phone browser, save it as a bookmark shortcut on your home screen (on any
or on
phone or tablet devices). Coda even uses the icon near the page title as the app icon on your phone, so it's easy to identify.
Reminder
:
Check the link to the page you plan to bookmark in your phone to make sure the URL starts with 'coda.io/d' and
not
'coda.io/@elumenous, otherwise none of your comments and upvotes will be saved.
⁠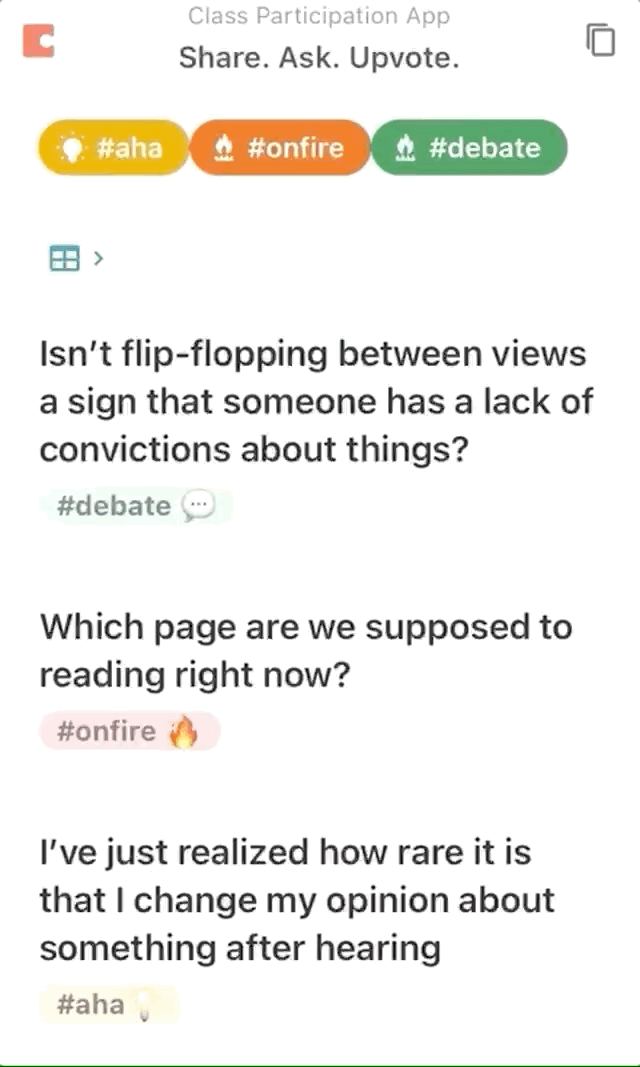 ⁠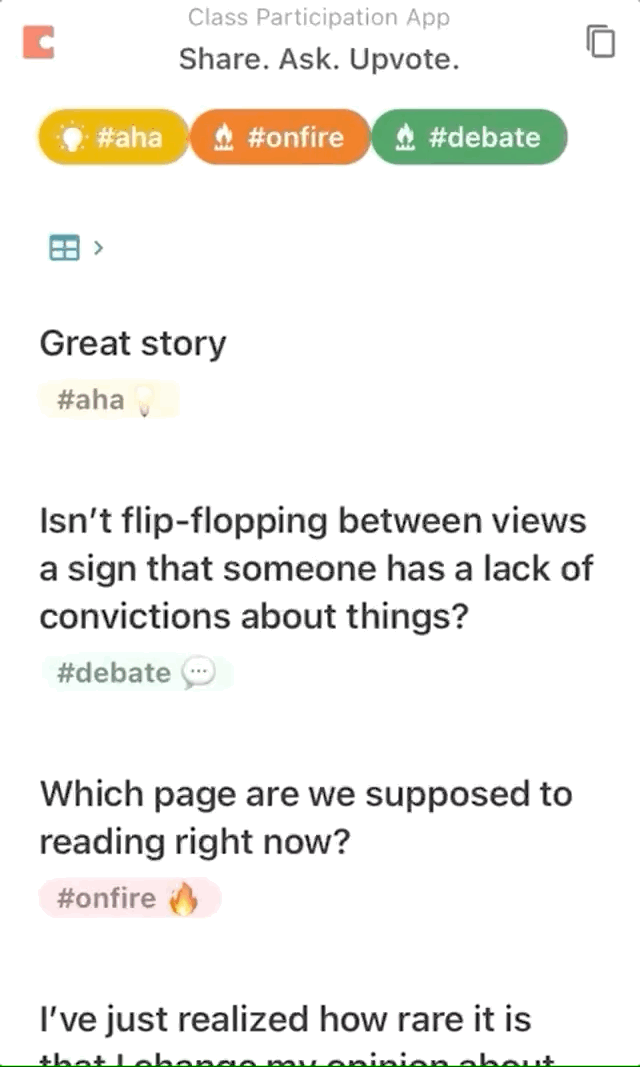 ⁠
⁠
Left
: Sharing a quick question/comment;
Right
: Upvoting someone else's question/comment