Coda was engineered for enterprises from the start, thanks to our founding team who built major systems at Microsoft and Google, and to our earliest users coming from multi-national corporations.
IT and security teams are the trusted partner to drive organizational and systems changes — but the rise of shadow IT and lack of admin automation tools mitigate your ability to do so. Our goal is to create an all-in-one doc that is
scaleable
,
secure
, and ready to
integrate
within your team's workflows.
Below are a few of the admin-focused tools we've launched to help you keep your team's data and work safe, faster. For more information, customer your dedicated Customer Success Manager.
Interested in learning more about Coda's enterprise plan and all it has to offer?
.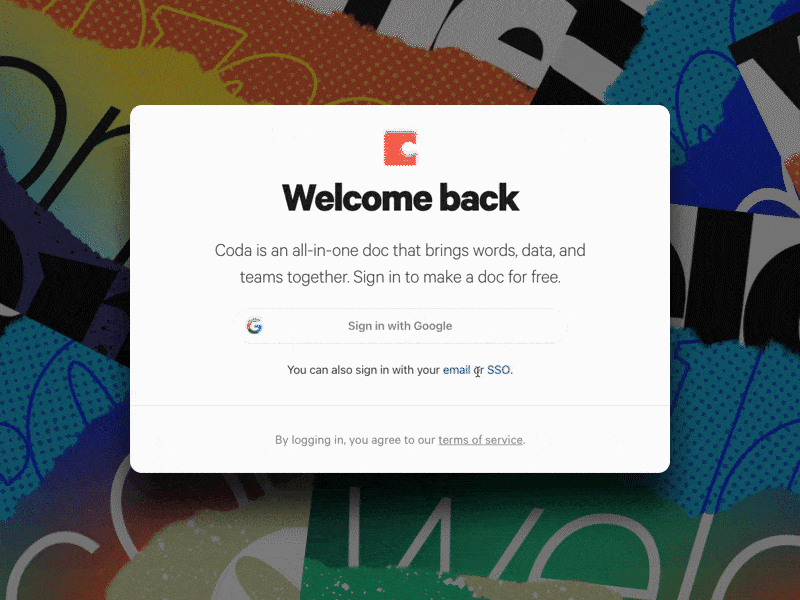 A new API that supports auditing activities via an event log, for the security-conscious admin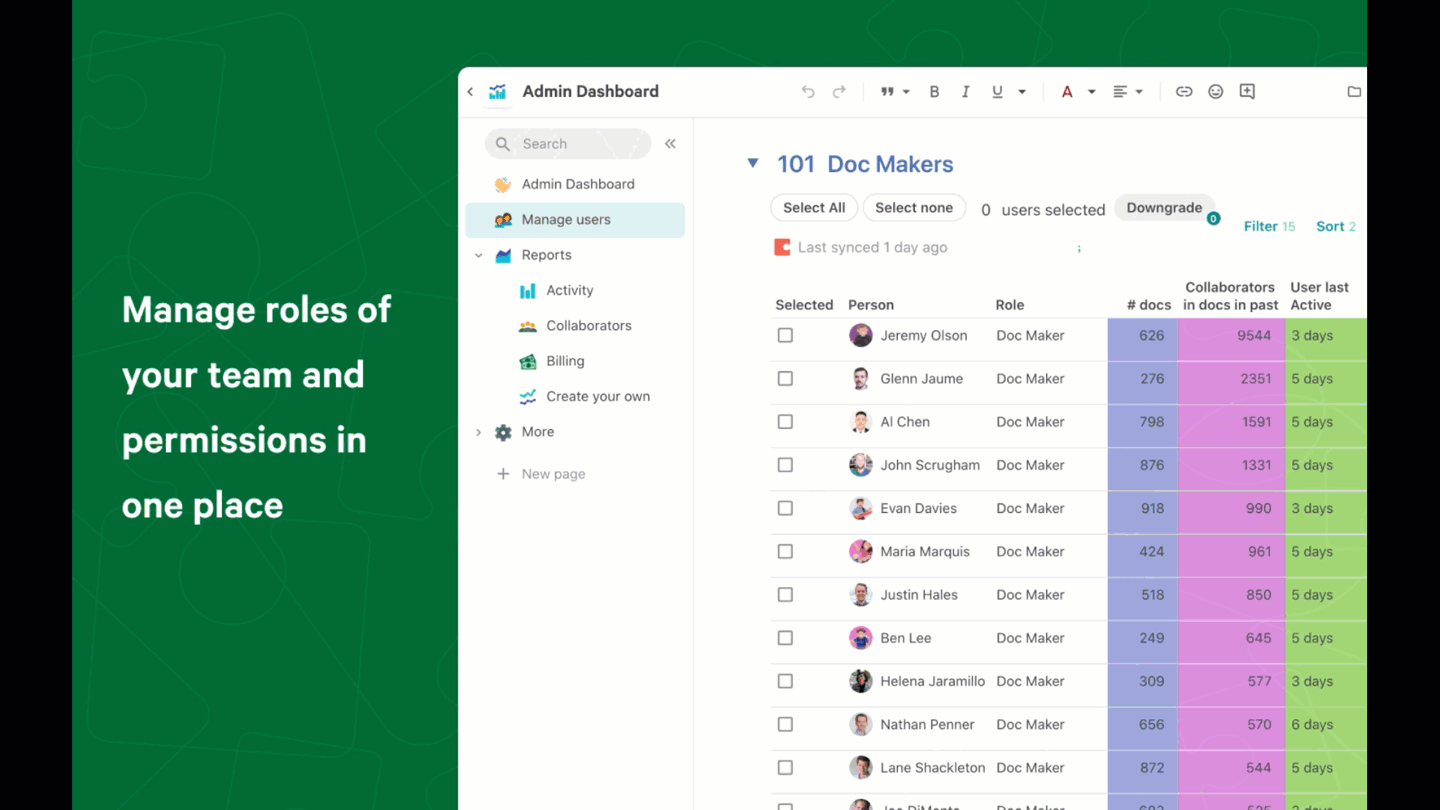 Manage user billing roles and access customizable activity reports in one easy place
Protect your workspace by controlling which third-party Packs are accessible to your users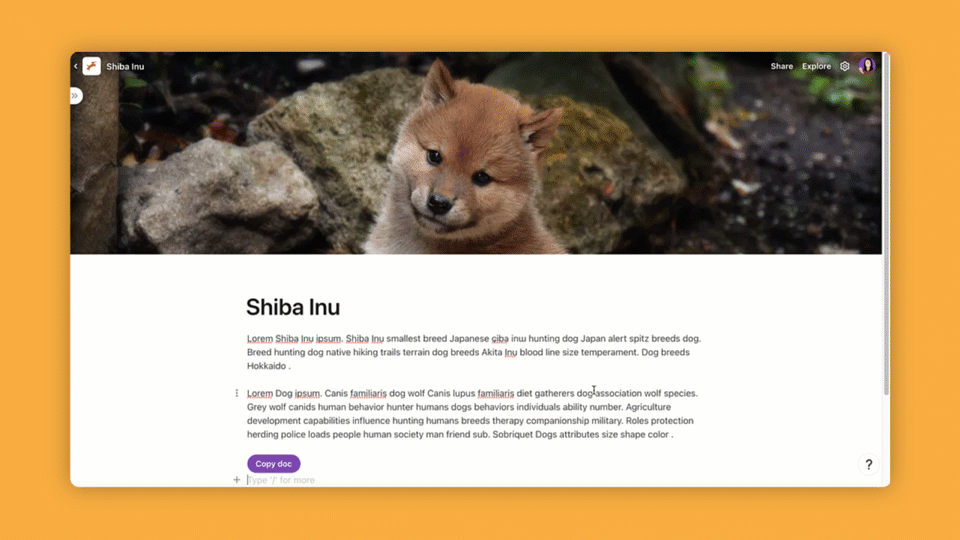 Protect your team's data with the ability to disable 'Copy Doc' for editors, viewers, and commenters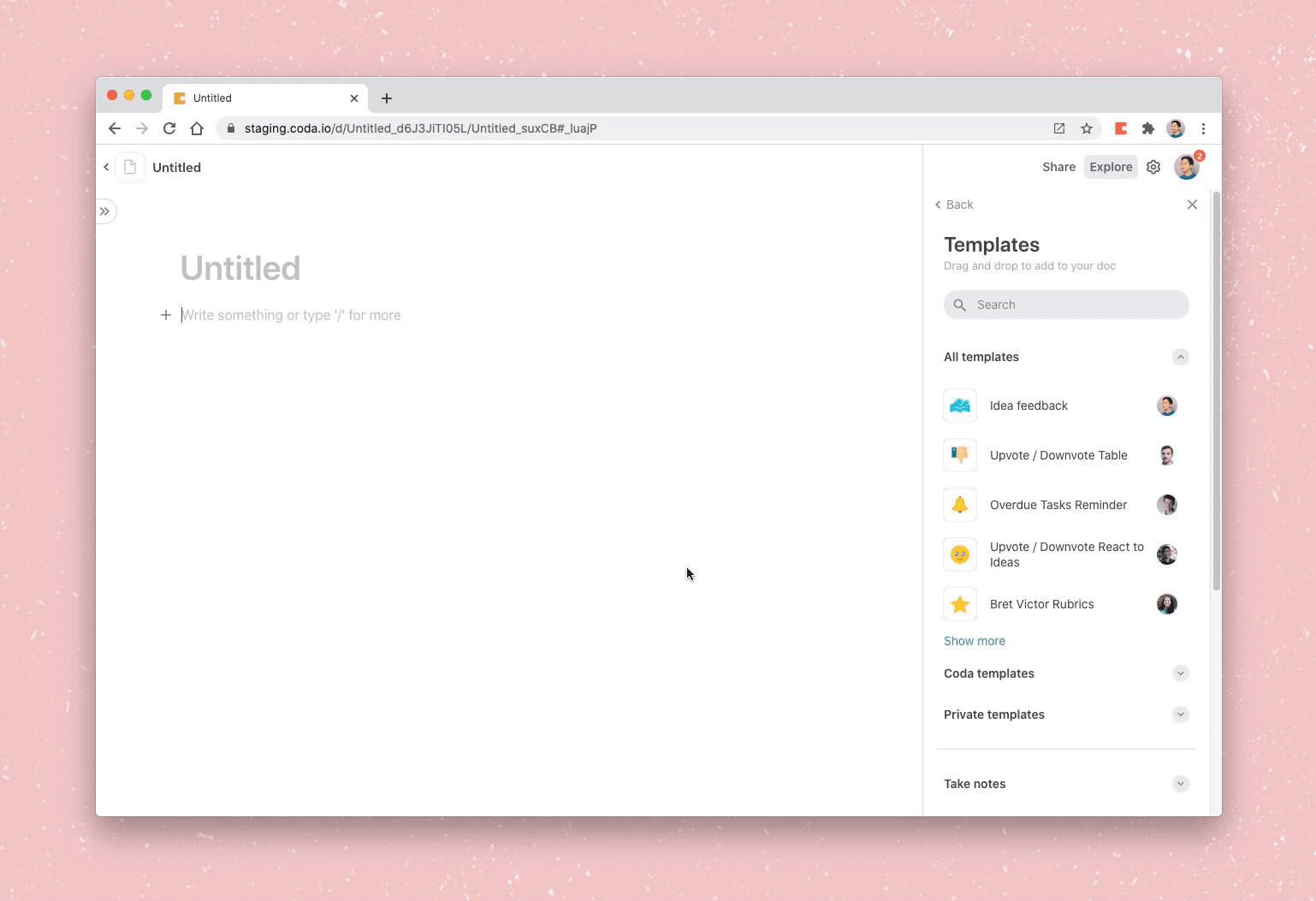 Replace shadow IT with a custom template, accessible via
/
command or drag-and-drop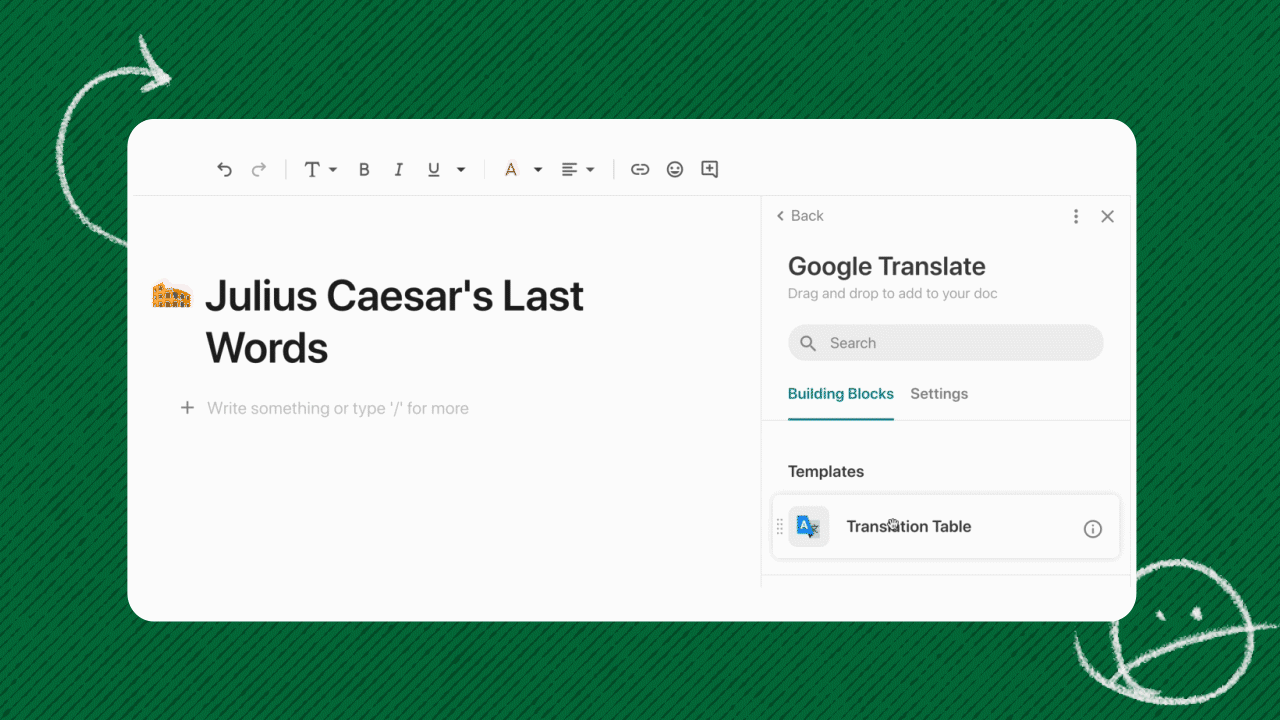 Packs pull live data in and push updates out automatically. Join our
to make your own!
100+ new product and feature launches in 2020 to meet your needs quickly and effectively
World-class security and privacy
SOC 2 Type II, GDPR & CCPA compliant, SSO with SAML 2.0, and end-to-end data encryption
No more wasted seats. Only pay for the users who create a doc. Collaboration is always free
⁠