With Views, everyone can have it their way without worrying about making updates in multiple places.
Views of your tables sync with the original table so everything stays up to date.
👇This is a view of that table. I've filtered down to just In Progress tasks and hidden a few columns.
Go ahead, make some changes below (
try the sliders!
) and see how it updates everywhere! 🔮
Filtered View - Just the In Progress Items
7
Send survey to 100 customers
Share recommendations and findings with executive team
Gather 3 vendor bids for meetup
No results from filter
⁠
👇Look! Another view. This time I've grouped a column.
Set up conditional formatting rules to help you and your team quickly know what's going on.
Start by hovering over the table name and clicking Options > Conditional Format
⁠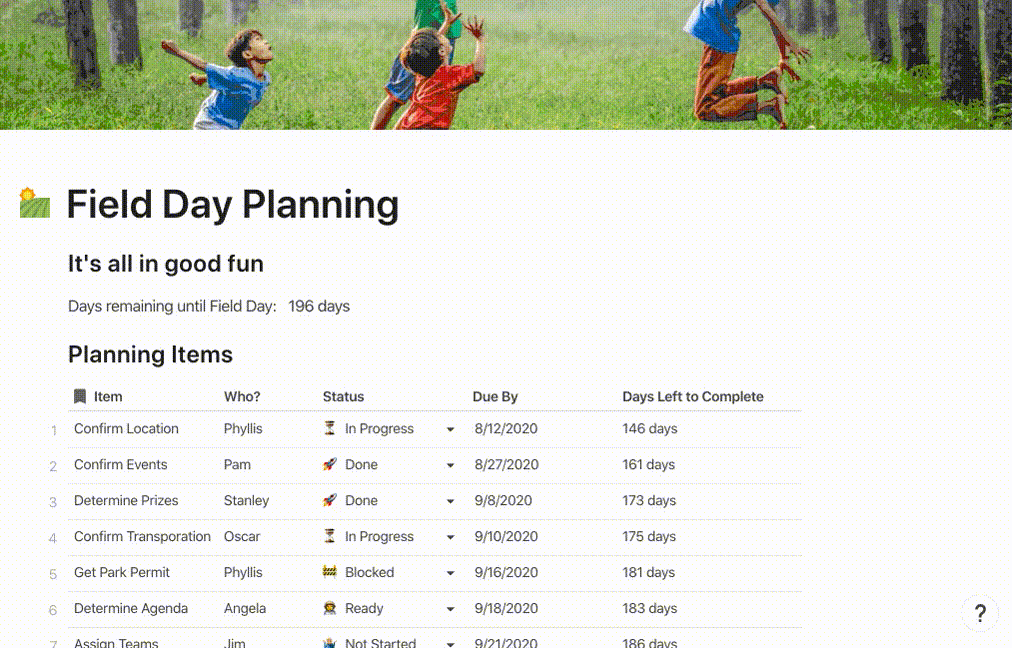 ⁠
⁠
There's even more ways you visualize your data, check out
!