Create new calendar in Google
If you're using Google Calendar, it can be helpful to create a new calendar instead of adding events to your personal calendar. Either will work, but when pulling in only the office hours events to a doc, it's helpful to simply be able to designate the calendar instead of a tricky filter.
Here is a GIF of how you can add a new calendar to Google.
⁠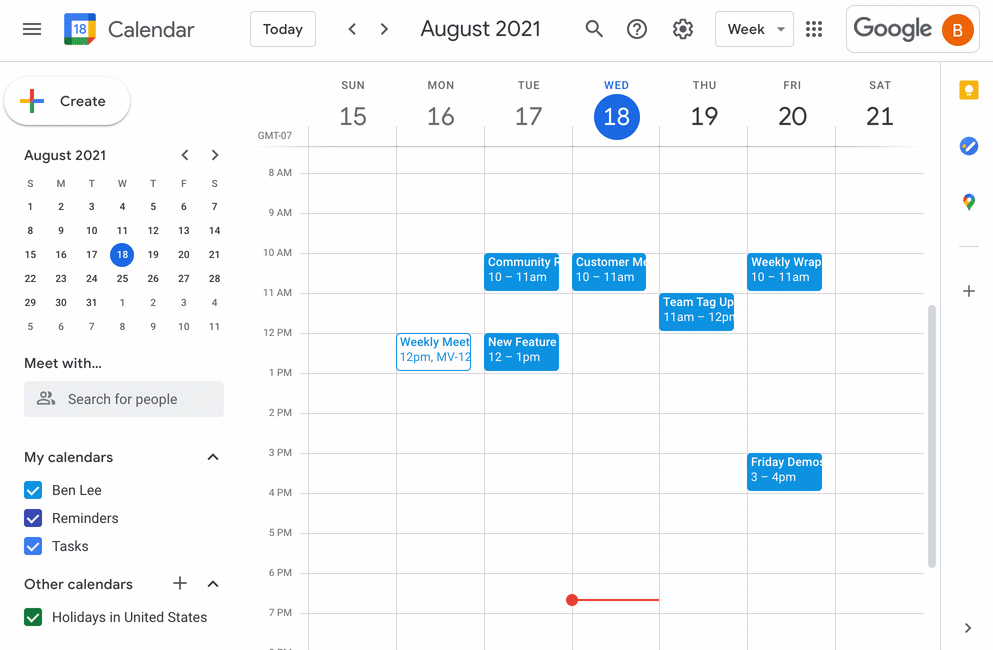 ⁠
⁠
If you'd like others to be able to add this calendar to their Google view so they can see your office hours events inline with their own, you can share the calendars public link.
⁠
⁠
⁠
Visiting this link will show a view of the calendar and a ➕ button at the bottom right where they can add this calendar to their view.
⁠
⁠
⁠
Office hours sessions added
⁠
⁠
⁠
Add calendar specific sync criteria
You can edit the
table settings to reflect your account and calendar.
Choosing the calendar lets you only pull in office hours events and changing the date range will let you control how far out people can schedule a topic.
⁠
⁠
⁠
⁠