In 2020, Workera launched our
Precision Upskilling
platform, with the goal of allowing learners and enthusiasts in Data and AI careers,
measurably upskill
. This included assessments that understand your current state and learning features that use this performance data to curate a highly personalised learning plan to close skill gaps.
We are excited to announce our most impactful product update of the last 12 months—
Workera Skill Sets
.
Skill Sets, is our reimagined UI for learners, designed to effortlessly focus users on their upskilling journey and what matters most to your organisation's upskilling goals.
UI that aligns learners to their upskilling goals
⁠
⁠
⁠
Better guidance towards what's most important for a learner against their goals
⁠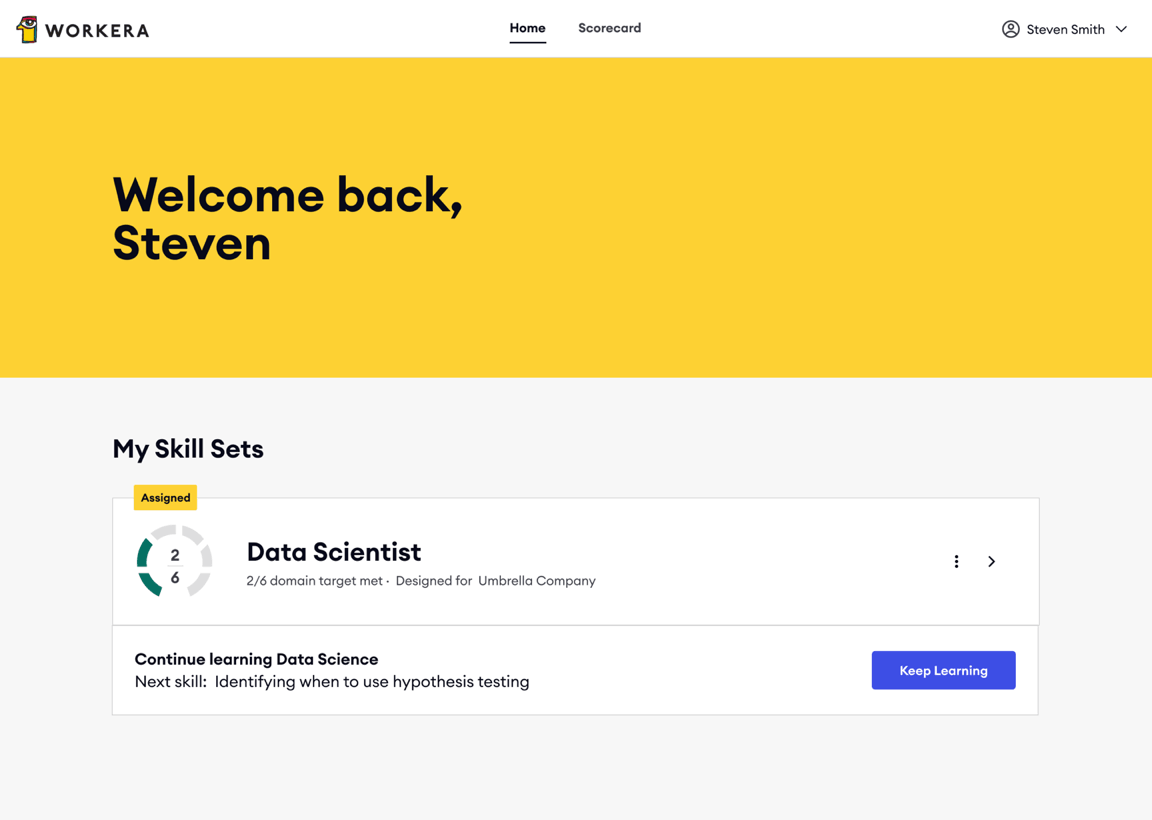 ⁠
⁠
Easy access to the 'next best thing' for learners so they're never lost
⁠
⁠
⁠
When you log in to the platform for the first time since the launch of Skill Sets you will be asked to select a Skill Set, this will set your learner experience and all your old scores and certificates will be managed accordingly. For more info, please refer to the
page.
We hope you're as excited about this major update to Workera as we are.