I would like to thank
the Academy
and the
and
in making this doc. Though the Golden Globe Awards cover a wide range of categories in both film and TV, this doc will focus on the acting and directing categories in motion pictures to highlight the accomplishments of Black artists.
The
78th Golden Globe Awards
will take place on February 28th, 2021 and will honor the best of 2020 and early 2021 TV and film.
⁠

are accolades bestowed by the 87 members of the Hollywood Foreign Press Association beginning in January 1944, recognizing excellence in film, both American and international, and American television.


The annual ceremony at which the awards are presented is normally held every January, and is a major part of the film industry's awards season, which culminates each year in the Academy Awards. The eligibility period for the Golden Globes corresponds to the calendar year (i.e., January 1 through December 31).
As you go through this doc, play these 2021 Golden Globes-nominated tracks by Black artists:
Best Original Song Nominees
0
⁠
Congratulations to all of this year's nominees! Issa Rae said it best at the 2017 Emmys... 👇
⁠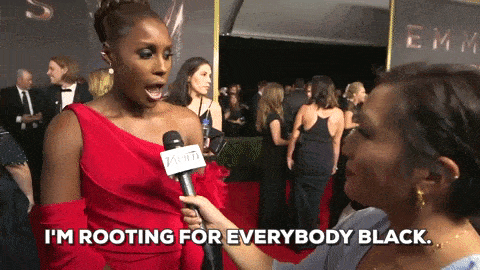 ⁠
⁠