Submit and vote on discussion topics in the table below without the subconscious bias of new rows, blinking cursors, author avatars, and increasing vote counts. Then record the meeting minutes in the Notes and replies column.
⁠
⁠
Show and sort by vote count
Keep your meetings on track. Slide to set your time frame, or right-click the slider to edit timer settings.
⁠
⁠
⁠
Time left:
234 days 16 hrs 5 mins 34 secs ago
⁠
⁠
Add and prioritize tasks in your to-do list table. Then watch the progress bar move towards 100% each time you check
Done
. You got this!
⁠
Objectives
Clear the sample data, then add your own objectives. To add a new objective, select the
+ new card
link below.
⁠
Track statuses, communicate your plans, and align team expectations. The timeline and table views of the data below are linked, so when you make a change in one place, it will be reflected in the other—and all your critical information will stay up-to-date.
Add a new card and detail your task, then drag the card to update its status. Kanban (or
card
) views can help balance demands and bandwidth to improve workflows.
⁠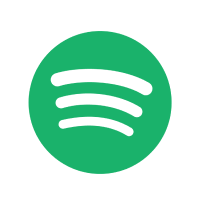 Not synced yet
⁠
Type an article name in the first column (it needs to be exact). If it's found, the other columns will automatically populate. Try switching to detail view for a flip-book feel.
⁠
Right-click sliders to edit timers. If you're a fan of
, click
Set Pomodoro timers
(On:25m/Off:25m)
,
then
Start a focus session
. Once the session ends, take a break. Try using this template on your phone!
Set focus timer (minutes)
⁠
Timer ended: 234 days 15 hrs 54 mins 1 sec ago
⁠
⁠
Organize your gift-giving, from idea to delivery, in the first table below. Then add gifts that you receive into the thank you card pipeline we've created with the Gifts received table.
Gift to give
Click Add reflection, choose a prompt, then log a reflection and sentiment.
Add a 'Status' column as a 'Lookup' that points to this 'Status' table. You can also add related 'Next Status' and 'Percent done' columns to your table as a way to provide more context.
Ask your team to add ideas to the table below—and then vote to prioritize which to discuss first.
⁠
Topic: What should we do today?
0
⁠
Turn off rainbow colors.
⁠
Gifts received


Key results
Click the plus sign (+) to add 1-2 key results to each objective. KRs are specific key results aligned to each of your organization or team objectives.
Agenda
Status updates from the team.
Brainstorm first-ever virtual thumb wrestling tournament.
Timelines for the event and marketing campaign.
Notes
We've held a thumb wrestling tournament every year for the last 20 years. This year will be no different!
Can we still open with a bit of magic?
What kind of swag can we send people?
Joel to schedule brainstorm.
Will magic tricks translate?
James to look into magic tricks.
How can we incentivize attendance?